Fabio Viviani's Turkey Dumplings
A Great Way to Use Leftover Turkey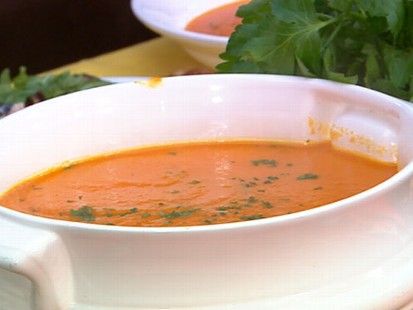 "Life After Top Chef" star shares classic Thanksgiving, fall dishes.
From the kitchen of Fabio Viviani
|
These dumplings are a very fun, very easy recipe to make a delicious and satisfying dinner !! The word dumpling itself is fun, you don't even have to eat it you just say "dumpling" and you cannot help but smile, try it for yourself !! Then make the dumplings and eat them and smile while you are enjoying !! But do not say dumpling while you are eating that would be rude. ; )
Ingredients
1 egg
2 tablespoon butter
½ cup flour
½ teaspoon salt
Chicken broth
Shredded turkey
Cooking Directions
Mix 1 beaten egg, 2 tablespoons butter, ½ cup Flour and ½ teaspoon salt. Add water until the dough starts to come together. Drop small spoonfuls into simmering chicken broth; cook for 3 minutes after the dumplings float. Serve with shredded Turkey and Broth.
Other Recipes That You Might Like