Marcus Samuelsson's Iced Tea with Watermelon Iced Cubes
Make a Splash This Summer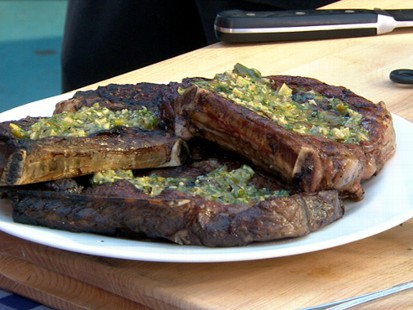 The Red Rooster Harlem chef and author of "Yes, Chef" grills up something special.
From the kitchen of Marcus Samuelsson
|
Ingredients
2 cups cubed watermelon
Juice of 1 lemon
2 teaspoons honey
12 Ambessa "Earl of Harlem" tea sachets
6 cups water
4 mint leaves, chiffonade
6 watermelon rinds
Cooking Directions
Blend with watermelon, lemon juice and honey then place in ice cube trays and freeze
Boil water then steep tea sachets for five minutes and remove. Transfer tea to pitcher and let sit in fridge overnight.
To Serve: Divide cubes amongst six high ball glasses and pour iced tea over top. Sprinkle with mint leaves and garnish with watermelon rinds. You can add sugar, if desired.
This recipe was styled by chef Karen Pickus for Good Morning America.
Recipe courtesy Marcus Sameulsson.
Other Recipes That You Might Like