Marie Osmond's Teriyaki Chicken Wings
A Family Favorite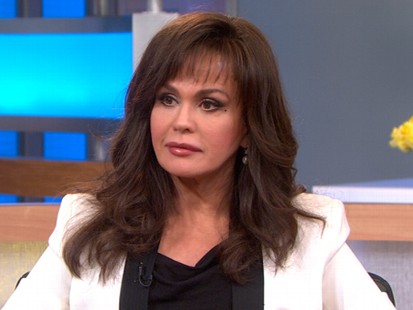 Marie Osmond discusses success and pain in her personal life amid five decades in show business.
From the kitchen of Marie Osmond
|
Marie Osmond stopped by the "Good Morning America" studio to talk about her new book "The Key Is Love." Take a look at this slideshow for an intimate look at her family photos and insight on the ups-and-downs of her life.
Ingredients
2 packs chicken wings (about 3 lbs)
1 cup soy sauce
1 cup pineapple juice
3/4 cup brown sugar
2 1/2 tablespoon green onions (finely chopped)
2 cloves garlic
Cooking Directions
Place wings in glass casserole dish. Mix ingredients and pour sauce over chicken wings. Marinate 2-3 hours.
Cover dish with foil. Bake at 375 for 30 minutes. Remove foil and bake for another 30-35 minutes basting every 10 minutes. Serve with rice.
Recipe courtesy Marie Osmond.
Other Recipes That You Might Like