Mario Batali's Vanilla Cupcakes
A Batali family favorite!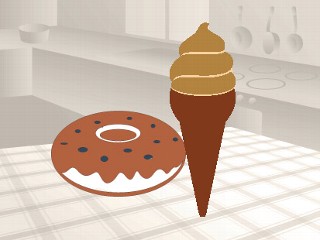 From the kitchen of Mario Batali
|
These cupcakes are one of our favorite desserts to share with groups of people. They are great for parties and picnics. They are a wonderful way to end a meal, and kids go crazy over them and will definitely come back asking for more.
Ingredients
8 tablespoons (1 stick) unsalted butter, at room temperature, cut into pieces
1 cup sugar
4 egg whites
1 ¼ cup self-rising flour
½ cup whole milk
1 ½ teaspoons vanilla extract
1 ½ teaspoons grated orange zest
Buttercream Frosting
2 cups confectioners' sugar
4 ½ tablespoons unsalted, butter, at room temperature
½ teaspoon vanilla extract
¼ teaspoons salt
3 tablespoons whole milk
Cooking Directions
1. Preheat oven to 350 F
2. Insert cupcake liners into a 12 cupcake tin
3. Put the butter in the bowl of a standing electric mixer. Use the paddle to cream the butter until smooth
4. Add the sugar, and cream together until fluffy
5. Add the egg whites one at a time, beating after each one
6. add the flour, alternating with the milk, starting with flour and ending with flour
7. Stir in the vanilla extract and the orange zest, and mix until the batter is smooth
8. Fill each cupcake liner about three-quarters full with batter
9. Bake for 25 to 35 minutes, or until a skewer (or cake tester) inserted into the center of a cupcake comes out clean
10. Let cool completely, then spread the frosting over top
To make the buttercream frosting
1. In the bowl of an electric mixer, beat together the confectioners' sugar, butter, vanilla extract, salt and milk
2. If the frosting is too thin to spread, add more confectioners' sugar. If it is too thick, add more milk.
This recipe was styled by chef Karen Pickus for "Good Morning America."
Recipe courtesy "The Batali Brothers Cookbook (ecco 2013)."
Other Recipes That You Might Like