Melopita
Honey Pie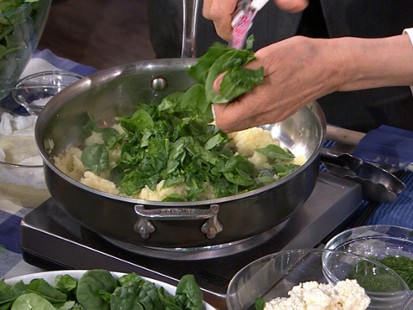 Chef and owner of NYC's Loi prepares spanakopita and stuffed grape leaves.
From the kitchen of Maria Loi
|
Try Maria Loi's melopita recipe.
Ingredients
5 whole eggs
48 ounces anthotyro (creamy, white cheese)
½ cups sugar
1 cups honey
3 mastica crystals, crushed
Cooking Directions
We combine all the ingredients and mix well. Grease a cake pan and bake at 350 degrees for 45-50 minutes until filling sets.
Recipe courtesy Maria Lio.
This recipe was styled by chef Karen Pickus for Good Morning America.
Other Recipes That You Might Like