Rocco DiSpirito's Mexican Hot Chocolate
A Spicy Spin On A Sweet Treat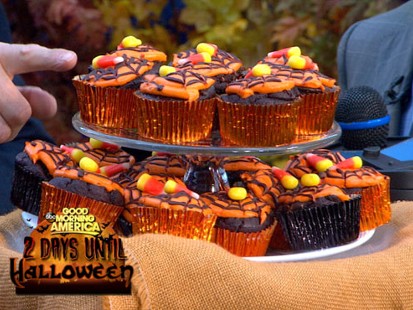 The chef reveals his holiday favorites and talks about his new show, "Restaurant Divided."
From the kitchen of Rocco DiSpirito
|
Celebrity chef Rocco DiSpirito stopped by "Good Morning America," just in time for Día de Los Muertos. DiSpirito, also the host of new show "Restaurant Divided," shared this hauntingly-good recipe for Mexican hot chocolate.
Ingredients
1 quart water
1/4 cup dark unsweetened cocoa powder (such as Hershey's Special Dark)
1/2 teaspoon cinnamon
4 tablespoons fat-free milk powder (such as Organic Valley)
16 packets monk fruit extract (such as Monk Fruit In The Raw)
1/2 teaspoon xanthan gum (such as Bob's Red Mill)
Cayenne pepper to taste
Salt to taste
Cooking Directions
Put all the ingredients except for the xanthan gum and cayenne in a blender and blend on medium speed until well mixed. With the blender still running, add the gum and process until thickened, about 30 seconds. Add a tiny bit of cayenne and a pinch of salt and taste to see if it's as hot as you like it. Pour into four microwave-safe mugs and cook on high until hot, about 3 minutes. Serve.
This recipe was styled by chef Karen Pickus for Good Morning America.
Recipe courtesy of Rocco DiSpirito.
Other Recipes That You Might Like