Paula Deen's Buttermilk Coleslaw
The Perfect Side Dish for a Summer Barbecue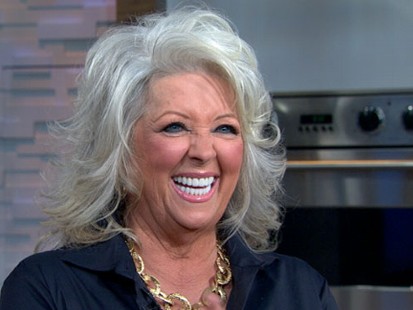 Celebrity chef joins "GMA" to discuss her diabetes and make new dishes.
From the kitchen of Paula Deen, Courtesy of Katie Lee
|
"I can't have a summer barbecue without this buttermilk coleslaw on the menu. I absolutely love the flavors of the spicy Dijon mustard combined with the tang of the cider vinegar and buttermilk, and the sweetness of the brown sugar and the secret ingredient – celery salt. The colors of the green and purple cabbage with the orange carrots look so pretty on the table. When you make my pulled-pork barbecue, be sure to make this coleslaw and serve them together on a bun." -- Pauladeen.com
Ingredients
1/2 cup mayonnaise
1 1/2 tablespoons Dijon mustard
2 tablespoons light brown sugar
2 tablespoons apple cider vinegar
2 tablespoons buttermilk
1/2 teaspoon celery salt
1 teaspoon kosher salt
1 teaspoon freshly ground black pepper
4 cups finely shredded green cabbage (about 1/2 head)
4 cups finely shredded purple cabbage (about 1/2 head)
2 large carrots, grated
Cooking Directions
Whisk together the mayonnaise, mustard, brown sugar, vinegar, buttermilk, celery salt, kosher salt, and pepper in a large bowl.
Add the cabbages and carrots and toss to combine.
Cover and chill until serving time.
Recipe courtesy of Paula Deen Enterprises, PaulaDeen.com.
This recipe was styled by chef Karen Pickus for Good Morning America.
Other Recipes That You Might Like