Home
>
GMA
>
Recipes Home
>
Ricky's Cinnamon and Vanilla Challah French Toast Served with Fresh Berries
Ricky's Cinnamon and Vanilla Challah French Toast Served with Fresh Berries
The Perfect Brunch Dish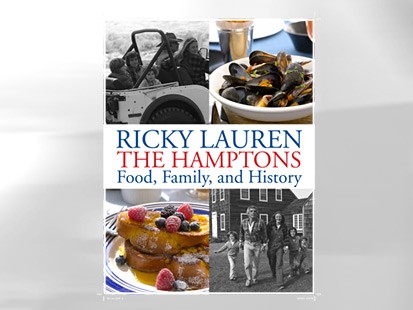 From the kitchen of Ricky Lauren
|
I love to start my family's day at the beach with this lovely, warm, delicious breakfast. If I can sell seconds to them, then I am the Queen of the Kitchen! I use an egg challah. I cut it 1 inch thick and as much on the diagonal as possible to get the largest slices. French toast is best when it's crispy and golden on the outside and rich and custardy on the inside. The trick is for the bread to soak up the maximum egg mixture without falling apart in the pan. I love the smell of the vanilla and the sound of bread frying. Top it with cinnamon or powdered sugar, then berries on top for the visual effect after plating. You may also present this with grape jelly, strawberry preserves, a "honey bear," and a bowl of cinnamon sugar on the side.
Ingredients
6 large eggs
3 cups low-fat milk
2 teaspoons vanilla extract
Pinch of salt
12 (1-inch-thick) slices day-old challah bread, cut diagonally
Unsalted butter
Safflower or canola oil
Cinnamon sugar or confectioners' sugar
Syrup or jam or honey
Cooking Directions
Preheat the oven to 250°F.
Beat the eggs, milk, vanilla, and salt together in a large bowl until cream-colored. Pour into a shallow dish. Dip the bread in the mixture, one slice at a time, until soaked.
Sweep a stick of butter around the inside of a hot oiled skillet. Fry the bread in batches over medium heat until golden brown, turning once, about 3 to 4 minutes on each side. Remove to a baking sheet in the oven to keep warm until all the slices are cooked. Serve sprinkled with cinnamon sugar and syrup.
Serves 6
This recipe was styled by chef Karen Pickus for Good Morning America.
"Recipes from The Hamptons by Ricky Lauren are used by permission of John Wiley & Sons, Inc. Copyright © 2012."
Other Recipes That You Might Like