Emeril's Homemade Creme Fraiche
From 'Farm to Fork'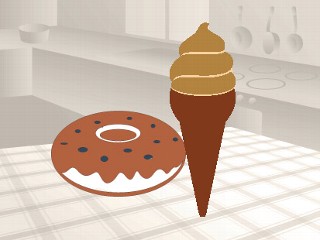 From the kitchen of Emeril Lagasse
|
A recipe for do-it-yourself thickened cream with a subtle nutty flavor.
Ingredients
1 teaspoon well-shaken buttermilk
1 cup heavy cream
Cooking Directions
Combine the buttermilk and cream in a small saucepan, and heat gently to lukewarm (100°F).
Transfer the mixture to a small container and let it sit, lightly covered, at room temperature until thickened to the consistency of sour cream. Depending on the temperature of the room, this can take between 12 and 36 hours, with overnight being the general rule.
Stir the thickened creme fraiche. Cover, and refrigerate until ready to use. It will continue to thicken and take on a tangier flavor as it ages. The creme fraiche will keep for up to 10 days.
Makes 1 cup
* Recipe courtesy Emeril Lagasse, "Farm to Fork: Cooking Local, Eating Fresh" courtesy MSLO, Inc
Food styled by Karen Pickus
Other Recipes That You Might Like