Spinach and Chickpea Coconut Curry
A Light, Flavorful Meal from Jane Green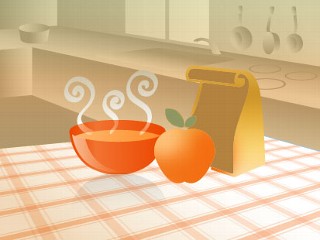 From the kitchen of Jane Green
|
Bestselling author Jane Green's newest novel, "Promises to Keep," tells the story of three women's friendship.
The novel includes several recipes. Here's Green's recipe for spinach and chickpea coconut curry.
Ingredients
1 can chickpeas, drained and rinsed, or 2 cups home-cooked chickpeas
1 can organic diced tomatoes
2 medium potatoes, diced into 1-inch cubes, parboiled
3 cups torn spinach leaves
5 cloves
1 1/2 teaspoons turmeric
1 1/1 teaspoons curry powder
3 cloves of garlic, minced
1 can coconut milk
Cooking Directions
Combine the chickpeas, tomatoes, potatoes, spinach, cloves, tumeric, curry, garlic and milk in a pan.
Bring to a boil, turn down the heat, cover and simmer for 30 minutes.
Serve with rice or pita bread.
Reprinted by arrangement with Viking, a member of Penguin Group (USA) Inc., from Promises to Keep by Jane Green. Copyright © 2010 by Jane Green
Other Recipes That You Might Like