Bourbon-Pecan Cookies
Quick and Simple Homemade Cookies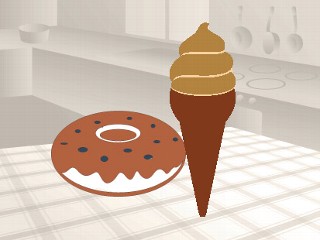 From the kitchen of Lindsey Antis
|
Ingredients
For the cookie
3/4 cup pecans, chop after measuring
3/4 cup butter
3/4 cup granulated sugar, plus 3 tablespoons
1 eggs
3/4 teaspoon salt
1 teaspoon vanilla
2 tablespoons bourbon
1 cup all-purpose flour
peacan pieces to dress the cookies
For the egg wash
2 eggs
2 teaspoons milk
Cooking Directions
First thing, toast the pecans in the oven at 350°F until they are lightly browned, but watch them closely because they tend burn. Then cool the nuts completely. Once cooled either pulse them in a food processor or chop them on a cutting board until they are the size of coarse cornmeal.
Then make the dough. This dough follows a basic cream-butter method. Start by creaming the butter with the sugar in your mixer until the butter gets pale and fluffy. Then add the eggs, boubon, salt and vanilla. Cream the mixture until all the eggs are fully incoporated. Incorpoate the ground nuts. Finally, add the flour and mix just to combine.
Shape the dough into two equally sized logs and wrap in a piece of parchment paper and then in plastic wrap as well. Chill for 30 minutes.
Cut 1/4 in slices. When cutting the slices roll the log slightly after each cut to keep all the cookies round. Place the cookies on a parchment lined cookie sheet. Lightly brush the tops of the cookies with the egg wash and place a pecan on the top of each.
Backe cookies at 350°F for 7-10 minutes or until brown on the edges.
Courtesy of "The Fundamental Techniques of Classic Pastry Arts"
Other Recipes That You Might Like