Corn Soup
Chef Dan Barber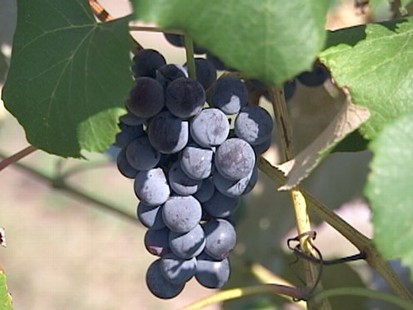 Farmer Jack and Chef Dan take us from farm to table.
From the kitchen of Dan Barber
|
Ingredients
For the Sweet Corn Soup :
15 ears corn, removed from cob
2 onions, finely chopped
2 carrots, finely chopped
2 garlic cloves, chopped
4 shallots, sliced
3 tablespoons olive oil
10 sprigs lemon thyme, tied in a bunch
½ bunch lemon verbena, tied in a bunch
5 quarts corn or vegetable stock
Cooking Directions
Sweet Corn Soup
In a medium pot, heat oil over medium heat; add onions and carrots.
Cook until lightly caramelized, then add shallots and garlic. Cook for
5 more minutes.
Add corn and cook for 8-10 minutes, stirring frequently. Add lemon
verbena and thyme and cook 2 minutes.
Add stock and simmer for 10 minutes. Season with salt and pepper.
Remove from heat and take out the lemon verbena and the thyme.
Puree in a blender and strain through a fine strainer.
Other Recipes That You Might Like