Whole Wheat Elbow Pasta with Chicken, Broccoli and Cherry Tomatoes
Recipe Courtesy Lisa Brown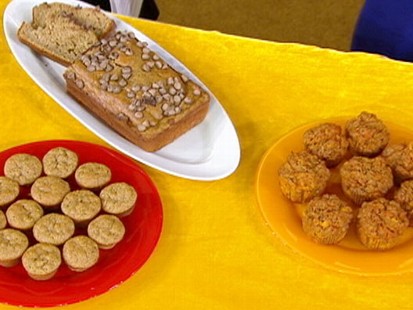 Foods and recipes that will help get your kids eating more greens.
From the kitchen of Lisa Brown
|
Ingredients
1/4 cup extra virgin olive oil
1/2 large onion, chopped
1-2 cloves garlic, minced
1/2 pound of boneless, skinless, chicken breast, cut into 1-inch cubes
4 cups of halved cherry tomatoes
2 cups broccoli florets
1 box of elbow whole wheat pasta
½ cup of shaved Pecorino cheese
Salt and pepper to taste
Cooking Directions
Bring a large pot of water to a rolling boil over high heat.
Meanwhile, heat the olive oil in a medium-size saucepan over medium heat. Add the onion and garlic and cook, stirring, until translucent, being careful not to let the onion brown. Add the chicken and cook, stirring, until no longer pink throughout. Remove from heat and set aside.
Once the water boils, add the broccoli and cook until firm, yet tender. Using a slotted spoon or skimmer, transfer the broccoli to the saucepan with the chicken. Cook until the broccoli is soft.
Return the large pot of water to a boil, and add the pasta. Cook until al dente, about 8 minutes. Drain the pasta, reserving 1 cup of pasta water. Add the pasta, water, halved tomatoes and salt to the broccoli mixture, and toss to mix. Add the cheese and mix again.
Serve immediately on individual dishes and top with fresh ground pepper to taste.
Other Recipes That You Might Like