Mexican Ground Turkey
Enjoy Pasta Guilt-Free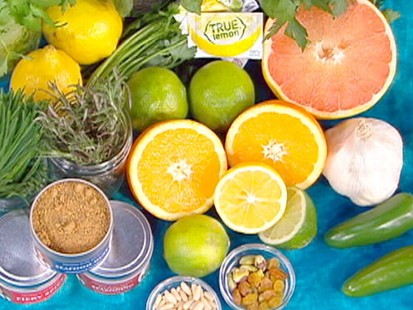 Tips and tricks for healthier cooking in the new year.
From the kitchen of Diane Henderiks
|
Ingredients
1/4 cup dried minced onion
1 tablespoon dried minced garlic
1 tablespoon ground cumin
1 1/2 teaspoons dried oregano
3 teaspoons cornstarch
1/4 cup chili powder
1 tablespoon salt
1 pound ground turkey breast
1/3 cup low sodium chicken broth
Cooking Directions
Combine the first nine ingredients.
To prepare tacos: In a skillet, brown turkey; drain. Add 2 tablespoons taco seasoning mix and broth. Bring to a boil; cook and stir for a few minutes. Enjoy!
Note: The seasoning mix can be stored in an airtight container for 6 months.
This recipe was styled by chef Karen Pickus for Good Morning America.
Other Recipes That You Might Like