Blueberry and Pomegranate Salad
Try This Salad With Your Valentine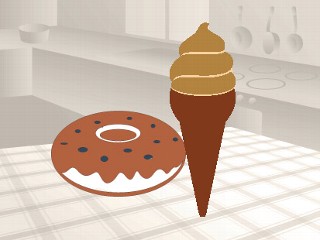 From the kitchen of Nadia G.
|
This salad is perfect for a new couple, try it this holiday.
Ingredients
Lemon Pita Chips:
1 large fresh whole wheat pita
1 tablespoon extra-virgin olive oil
1 tablespoon fresh lemon juice
Sea salt and freshly ground pepper
Pinch piment d'espelette or pinch hot chile flakes
Lemon Dressing:
4 tablespoons extra-virgin olive oil
2 tablespoons fresh lemon juice
Freshly ground black pepper
Small pinch brown sugar
Salad:
1/4 cup pumpkin seeds, toasted
Handful fresh mint leaves, julienned
1 cup organic blueberries
1 cup pomegranate seeds
1/3 cup shredded mshalale cheese or 1/2 cup feta cheese
Cooking Directions
To make the lemon pita chips: Preheat the oven to 400 degrees F. Brush the pita bread with extra-virgin olive oil and the lemon juice. Sprinkle with sea salt, freshly ground black pepper and piment d'espelette. Bake in the oven for about 5 minutes, until golden and crispy.
To make the lemon dressing: In a jar combine extra-virgin olive oil and fresh lemon juice. Shake to emulsify.
To make the salad: Toast the pumpkin seeds in a dry pan over medium-high heat for a few minutes until they become golden and fragrant. Place the julienned mint leaves in a bowl with the blueberries, pomegranate seeds and mshalale cheese. Crumble the lemon pita over the salad and drizzle with the lemon dressing. Sprinkle with a handful of toasted pumpkin seeds; mix to combine.
Other Recipes That You Might Like