Martha Hall Foose's Copper Pennies
Enjoy These Lucky Carrots With Dinner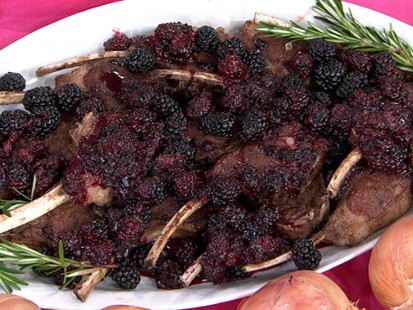 Foose dishes southern lovin' from her new cookbook, "A Southerly Course."
From the kitchen of Martha Hall Foose
|
The rhyme that goes "something old, something new, something borrowed, something blue, and a silver sixpence in her shoe" has sent many a bride down the aisle. A sixpence is hard to come by these days, so many brides in these parts use a copper penny from the year they were born to help ensure a prosperous marriage, good luck, and protection against want. A few have a trinket for their charm bracelet made after the honeymoon.
Cutting carrots into rounds and marinating them in the dressing gives them a burnished look like copper pennies. It's nice to serve this at engagement parties celebrating a bride-elect.
Ingredients
2 pounds carrots, sliced
1 cup sliced celery
2 onions, thinly sliced
1 green bell pepper, thinly sliced
1 (10-ounc) can tomato soup
2/3 cup sugar
2/3 cup cider vinegar
1/2 cup vegetable oil
1 teaspoon Worcestershire sauce
1 teaspoon Dijon mustard
1 teaspoon salt
1/2 teaspoon freshly ground black pepper
Cooking Directions
In a large pot, cook the carrots in boiling salted water until tender, about 5 minutes; do not over-cook. Drain well.
In a large bowl, combine the carrots, celery, onions, and bell pepper.
Combine the soup, sugar, vinegar, oil, Worcestershire, mustard, salt, and pepper in a pot. Heat over high heat until just boiling. Pour the hot mixture over the vegetables and stir to combine. Refrigerate for 12 hours before serving.
This recipe was styled by chef Karen Pickus for Good Morning America.
*Recipe courtesy of Martha Hall Foose from her book, A Southerly Course; Clarkson Potter, 2011.
Other Recipes That You Might Like