Daphne Oz's Spicy Fruit Popsicles
Spice Up Your Afternoon Snack With These Treats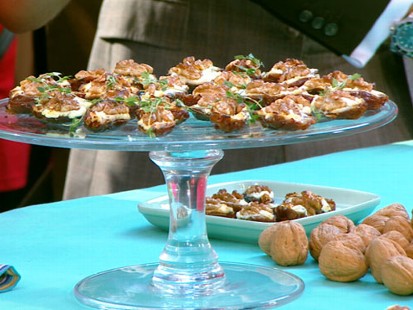 Dr. Oz's daughter, co-host on "The Chew," reveals healthy snack options.
From the kitchen of Daphne Oz
|
Daphne Oz shares a spicy and sweet treat. It's perfect for a picnic or just a snack.
Ingredients
3 (8-oz) containers plain Greek/strained yogurt
1 8-oz can coconut milk
1 (12-oz) bag frozen mango chunks
2 tablespoons honey
1 tsp cayenne
Cooking Directions
In a blender, combine the yogurt, mango, and honey until smooth. Add cayenne and blend. Pour mixture into popsicle molds, cap and refrigerate overnight or until solid.
This recipe was styled by chef Karen Pickus for Good Morning America.
*Recipe courtesy Daphne Oz.
Other Recipes That You Might Like