Trisha Yearwood's His 'n' Hers Deviled Eggs
Country Music Legend Trisha Yearwood shares her Southern Comfort Recipes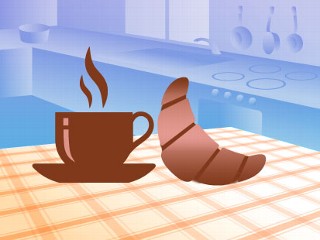 From the kitchen of Trisha Yearwood
|
County music star Trisha Yearwood's recipes from "Georgia Cooking in an Oklahoma Kitchen" offer a contemporary twist on simple homemade Southern fare, inspired by her childhood in rural Georgia.
She wrote the book along with her mother, Gwen, and her sister, Beth, paying homage to her family's favorite dishes made from easy-to-find ingredients.
Ingredients
12 large eggs
His Filling
1/4 cup mayonnaise
2 teaspoons yellow mustard
1 tablespoon butter, softened
Salt and pepper, to taste
Her Filling
1/4 cup mayonnaise
1 1/2 tablespoons sweet pickle relish
1 teaspoon yellow mustard
Salt and pepper, to taste
Paprika, for garnish
Cooking Directions
Place the eggs in a medium saucepan with water to cover and bring to a boil. Remove from the heat, cover the pan, and let stand for 20 minutes. Pour off the hot water and refill the saucepan with cold water. Crack the eggsshells all over and let them sit in the cold water for 5 minutes. Peel the eggs, cover, and chill for at least 1 hour.
Halve the eggs lengthwise. Carefully remove the yolks and transfer them to a small bowl. Mash the yolks with a fork, then stir in the filling ingredients of your choice. Season with salt and pepper. Scoop a spoonful of the mixture into each egg white half. Sprinkle the tops with paprika.
Other Recipes That You Might Like