Velveeta Salsa Dip
Quick and Easy Comfort Food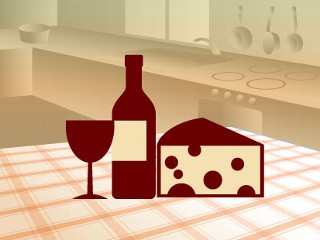 From the kitchen of Velveeta
|
Velveeta, the family-friendly cheese that comes in a familiar yellow box, can be used for a surprising variety of recipes from macaroni and cheese, to salsa dip.
In celebration of Velveeta's 75th anniversary, America's favorite cheesy recipes were prepared on Good Morning America.
Ingredients
1 lb. (16 oz.) Velveeta Pasteurized Prepared Cheese Product, cut up
1 cup Taco Bell Home Originals Thick 'N Chunky Salsa
Wheat Thins Snack Crackers
Cooking Directions
Microwave Velveeta and salsa in 1-1/2-quart microwavable bowl on high, 5 minutes or until Velveeta is melted, stirring after 3 minutes. Serve hot with crackers.
Kraft Kitchens Tip: To make Velveeta Cheesy Chili Salsa Dip, assemble dip as directed, stirring in 1 can (15 oz.) chili. Microwave as directed.
Courtesy of Kraft Foods
Other Recipes That You Might Like