Emeril Lagasse's Pumpkin Cheesecake
This Unique Holiday Dessert is a Sure Winner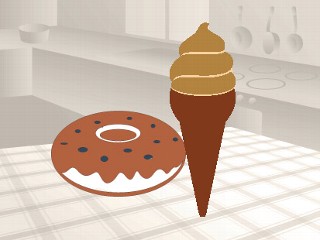 From the kitchen of Emeril Lagasse
|
Emeril Lagasse has combined two great flavors that go great together for an amazing dessert.
Lagasse's Pumpkin Cheesecake will become your new favorite dessert. Give his recipe a whirl this fall. It's great for holiday dinners and parties.
Ingredients
1 3/4 cups graham cracker crumbs
1/4 cup pecans, finely ground
1 tablespoon light brown sugar
1 teaspoon ground cinnamon
8 tablespoons unsalted butter (1 stick), melted
3 8-ounce packages cream cheese, at room temperature
1 1/2 cups sugar
2 tablespoons cornstarch
1 teaspoon pure vanilla extract
1/8 teaspoon nutmeg, freshly grated
2 large eggs
2 large egg yolks
1 15-ounce can solid-pack pumpkin purée
1/4 cup heavy cream
Cooking Directions
Preheat the oven to 350°F.
Combine the cracker crumbs, pecans, brown sugar, and ½ teaspoon of the cinnamon in a medium bowl. Mix in the melted butter. Press the mixture firmly and evenly into the bottom and about 1 inch up the sides of an ungreased 9-inch springform pan.
Beat the cream cheese, sugar, cornstarch, vanilla, the remaining ½ teaspoon cinnamon, and the nutmeg in the bowl of an electric mixer on low speed until smooth and fluffy, scraping down the sides of the bowl as needed. Add the eggs and yolks and beat just until blended. Mix in the pumpkin and cream. Spread the batter in the pan, and place it on a baking sheet.
Bake until the center is nearly set, 60 to 70 minutes. Cool on a wire rack for 15 minutes.
Carefully run a sharp knife between the cake and the sides of the pan. Remove the sides of the pan. Cool completely on the rack before covering tightly with aluminum foil or plastic wrap. Refrigerate until well chilled before serving, at least 4 hours or up to 2 days.
Recipe excerpted from Prime Time Emeril, by Emeril Lagasse, William Morrow, 2001©
Other Recipes That You Might Like