Emeril's Corn Relish
Bam! Cajun Fajita Fixin's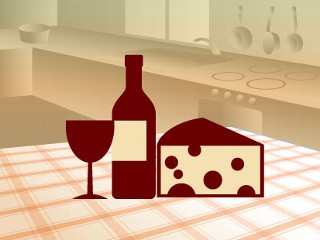 From the kitchen of Emeril Lagasse
|
It's hot out there, but not too hot to heat things up a little bit more with a sizzling summer dish.
Good Morning America's food correspondent Emeril Lagasse put his special stamp on a Mexican favorite: Corn Relish.
Ingredients
4 teaspoons olive oil
1 1/2 cups corn kernels
1 1/2 teaspoons garlic, minced
1/2 teaspoon salt
1/4 teaspoon freshly ground black pepper
1/4 teaspoon ground cumin
1/4 teaspoon ground coriander
1/4 cup red onions, chopped
1/2 cup tomatoes, chopped and seeded
1 Tablespoon white wine vinegar
4 teaspoons fresh cilantro, minced
1 avocado (large, firm and ripe), peeled, seeded, and diced
Cooking Directions
In a medium skillet, heat 1 teaspoon of the oil over medium-high heat. Add the corn and cook, stirring, until starting to caramelize, about 4 minutes. Add the garlic, 1/4 teaspoon of the salt, 1/8 teaspoon of the pepper, the cumin, and coriander, and cook, stirring, until fragrant and the corn is caramelized, about 1 minute. Remove from the heat and let cool slightly.
In a bowl, combine the corn and the remaining ingredients. Adjust the seasoning to taste and let rest for 1 hour before serving.
Other Recipes That You Might Like