Raspberry Mocha Parfait
Emeril Lagasse's Sweet Summer Recipes Are a Berry Lover's Dream.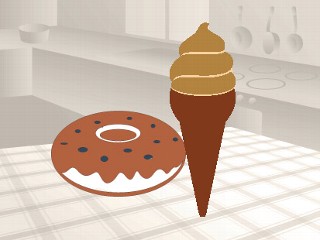 From the kitchen of Emeril Lagasse
|
Rasberries are delectable on their own. But when they're used for baking, the bright berries burst with a sweetness that's sure to please even the toughest sweet tooth.
Try Lagasse's recipe for Raspberry Mocha Parfait.
Ingredients
2 cups whole milk
1/2 cup sugar
4 large egg yolks
3 tablespoons cornstarch, sifted
2 ounces semisweet chocolate, chopped
2 tablespoons instant espresso powder
1 pint fresh raspberries, wiped clean
Sweetened whipped cream
Cooking Directions
In a medium, heavy saucepan, combine the milk and sugar. Bring to a gentle boil over medium heat, whisking to dissolve the sugar. Remove from the heat.
In a medium bowl, whisk together the egg yolks and cornstarch until pale yellow, about 2 minutes. Slowly add 1/2 cup of the hot milk mixture to the egg yolks, whisking constantly until smooth. Add the egg yolk mixture to the pan of hot milk and whisk to combine. Add the espresso powder and whisk to combine. Return to medium heat and cook, stirring constantly with a heavy wooden spoon until the mixture thickens enough to coat the back of a spoon, about 5 minutes.
Remove from the heat. Add the chocolate pieces, let sit for 2 minutes, then stir to melt. Strain into a clean container. Cover with plastic wrap, pressing down against the surface to prevent a skin from forming. Refrigerate until chilled and ready to use.
To assemble, spoon a portion of the chocolate pastry cream into the bottom of 4 parfait glasses or large, tall wine glasses. Arrange a layer of berries over the cream, and repeat layering, ending with berries on top. Top each with a large dollop of whipped cream. Refrigerate until chilled, 1 to 2 hours. Yield: Makes 4 servings
Recipes courtesy of Emeril Lagasse, copyright © 2003.
Other Recipes That You Might Like