Emeril's Panna Cotta with Strawberries
Turn Summer Fresh Fruits Into Scrumptious Desserts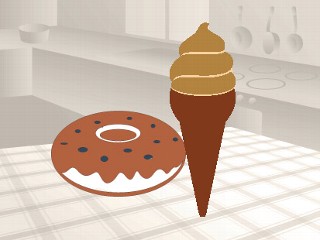 From the kitchen of Emeril Lagasse
|
Strawberries — those red heart-shaped refreshing fruits — are always the tastiest during the summer months. Take advantage of the berries while they're at their best with Emeril Lagasse's recipes for panna cotta with strawberries.
Ingredients
Panna Cotta
2 cups heavy cream
1 cup whole milk
1/2 cup sugar
2 large strips orange zest, 2 to 3 inches long
1 vanilla bean, split in half lengthwise
2 tablespoons water
One envelope unflavored powdered gelatin (1 tablespoon)
Strawberry Coulis (recipe below)
1 pint small fresh strawberries, rinsed and patted dry, hulled and halved
Confectioner's Sugar, garnish Strawberry Coulis
Strawberry Coulis
1 pint fresh strawberries, rinsed, patted dry, hulled and quartered
1/4 cup sugar
1/2 cup water
1/2 teaspoon orange zest, finely grated
1 tablespoon Grand Marnier
1/4 teaspoon fresh orange juice
Cooking Directions
Panna Cotta
In a medium saucepan, combine the cream, milk, sugar, and zest. Scrape the vanilla seeds into the pan and add the vanilla pods. Bring to a boil, stirring to dissolve the sugar. Remove from the heat and let sit for 10 minutes.
In a small saucepan, heat the water over low heat. Remove from the heat. Sprinkle the gelatin into the warm water and stir to dissolve. Let sit for 5 minutes.
Remove the orange peel and vanilla pods from the saucepan and discard. Return to the heat and bring to a simmer. Remove from the heat and add the gelatin mixture, whisking until well blended. Divide evenly among eight 1/2-cup ramekins or molds. Let cool to room temperature, then refrigerate until well chilled, at least 4 hours or overnight. To serve, dip the bottoms of the cups in warm water to loosen. Run a thin knife around the edge and invert the cups onto dessert plates, shaking to release the custards. Spoon about 1/4 cup of the strawberry coulis (recipe below) around each panna cotta and arrange berry halves around the sides. Lightly sprinkle confectioner's sugar over the top and serve immediately.
Strawberry Coulis
Combine the strawberries, sugar, water and orange zest and cook until the berries are soft and liquid is syrupy, about 10 minutes. Let cool slightly then puree in a blender. Strain through a fine sieve, transfer to a bowl and refrigerate, covered, until completely chilled. Stir in Grand Marnier and juice and serve alongside the panna cottas. Yield: Makes 2 cups
Recipes courtesy of Emeril Lagasse © 2003
Other Recipes That You Might Like