Olive Oil and Sauterne Cake
Aussie Chef Jason Roberts Shares Delicious Recipes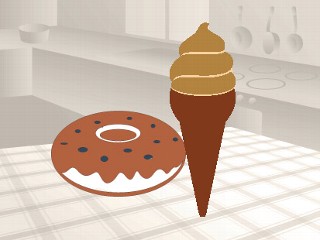 From the kitchen of Jason Roberts
|
Jason Roberts, host of the Australian cooking program, "Fresh," shared unique and delicious recipes with Good Morning America.
Check out Roberts' recipe for Olive Oil and Sauterne Cake.
The Botrytis Semillon is a sticky dessert wine; The bortrytis itself is the particular mold that grows on the grapeskin which gives the semillion its distinctive characteristics. It is also called noble rot.
Ingredients
5 eggs, separated
2 egg whites
3/4 cup sugar
1 tsp orange rind, grated
1 tsp lemon rind, grated
1 cup all purpose flour, sifted
1/2 tsp salt
1/2 cup Botrytis Semillon (Sticky dessert wine)
1/2 cup Virgin olive oil
Raspberries (for garnish)
Cooking Directions
Using an electric mixer beat the egg yolks with half the amount of sugar, until pale and creamy. Add orange and lemon rind, along with the Semillon and olive oil and mix to combine. Fold through sifted flour gently.
In a clean bowl, beat the egg whites with the remaining sugar until soft peaks, and gently fold through the cake batter.
Pour the batter into a 10 inch round cake tin, and bake in a pre-heated 350 degrees oven for 20 minutes. Reduce oven temperature to 325 degrees and bake for a further 20 minutes.
Turn the oven off, and cover the cake with parchment paper. Allow to cool in the oven for approximately 10 minutes. Once cake has cooled, remove from the tin and invert on a clean surface. Dust with powdered sugar while warm and garnish with raspberries. Serves 12 small pieces
*Note: Size doesn't matter. You could cook individual cakes in patty tines if desired, remembering the cooking time will be a lot less. Make sure, if a skewer is pushed in and it comes out clean it's ready.
All recipes courtesy of Jason Roberts, host of the Nine Network's cooking program, Fresh © copyright 2003.
Other Recipes That You Might Like