Roasted Oven Dried Tomatoes
Rebecca Kolls Offers Harvest Recipes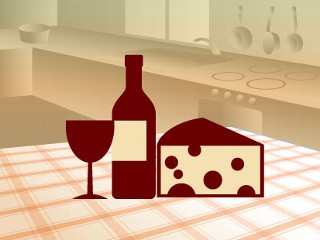 From the kitchen of Karen Pickus
|
Do you have great fruits and veggies left over from the garden or farmer's market? Try this recipe for Roasted Oven Dried Tomatoes demonstrated by Rebecca Kolls on Good Morning America.
Ingredients
6 pounds ripe plum tomatoes (about 40)
2 tablespoons coarse or Kosher salt
Cooking Directions
On two 19-inch by 12- inch sheet pans, or cookie sheets, spray olive oil cooking spray, coating pan completely.
Wash tomatoes. Core tomatoes and slice in half lengthwise. Sprinkle 1 tablespoon salt evenly over each pan. Lay the tomato halves, cut side down, on the pans and put in a 250 degree (Fahrenheit) oven for 3-4 hours, until flat and dry.
Remove from oven and let cool. Place in plastic bags that can be sealed. Refrigerate or freeze until ready to use.
All recipes courtesy of chef, Karen Pickus on Good Morning America © 2002
Other Recipes That You Might Like