Wolfgang's Asparagus Wrapped With Prosciutto
Wolfgang Puck's Oscar Party Recipes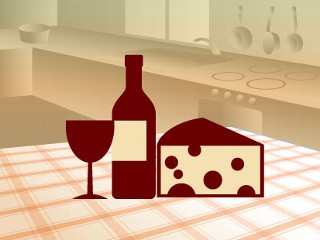 From the kitchen of Wolfgang Puck
|
Celebrity chef Wolfgang Puck is busy creating dishes fit for the stars for this year's Governors Ball following the Academy Awards ceremony. It's Puck's eighth year on the job.
Puck and his team of chefs will create a multi-course, sit-down meal for the Academy's 1,650 guests.
However, Puck took time out of his busy schedule to offer some of his favorite Oscar recipes to his "Good Morning America" fans.
Check out this Asparagus Wrapped with Prosciutto recipe as you plan your own Oscars party.
Ingredients
8 case pencil asparagus spears
1 pound prosciutto (thinly sliced)
Extra-virgin olive oil
Cooking Directions
Peel asparagus spears, blanch and shock in ice water. Loosely wrap thinly sliced prosciutto around the asparagus. Drizzle with extra virgin olive oil and serve. (Recipe courtesy Wolfgang Puck)
Other Recipes That You Might Like