Sara Moulton's Philly Cheese Steak
Super Bowl Party Recipes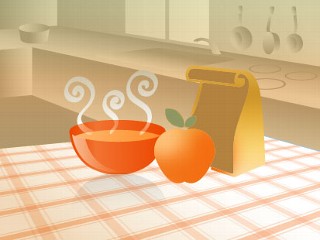 From the kitchen of Sara Moulton
|
Hosting a Super Bowl bash this weekend? "Good Morning America's" Food Editor Sara Moulton is here to help. She whipped up some drinks and dishes to help spice up your party.
Ingredients
4 tablespoons vegetable oil
1 pound trimmed flank steak (or rib eye), sliced as thin as possible
3 medium onions, sliced thin (about three cups)
1 red bell pepper, sliced thin
1 green bell pepper, sliced thin
2/3 pound provolone cheese, thinly sliced
4 Italian-style hoagie rolls (or two soft crusted long baguettes), split lengthwise
Cooking Directions
Heat half the oil in a large heavy skillet over moderately high heat until hot. Add the steak seasoned with salt and pepper and cook on each side for one minute (for medium rare). Transfer to a plate, cover with foil and let rest while you cook the vegetables.
Add the remaining oil to the pan with the onions and the peppers and cook over moderate heat, stirring, until softened, about five minutes. Turn off the heat and arrange the cheese slices on top of the vegetables. Cover the pan and let the cheese melt. Slice the meat thin, across the grain at an angle and transfer the meat to one half of each sandwich, topping it with any juices left on the platter. Scoop the cheese, vegetable mixture up using a spatula and put it on top of the meat. Cut the baguettes in half [if using baguettes] and serve.
Other Recipes That You Might Like