Super Snickers Brownies
Food Network's Hot Chef Dave Lieberman with Cool Summer Recipes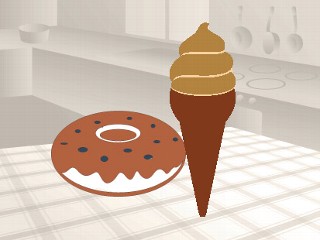 From the kitchen of Dave Lieberman
|
Lieberman is the host of the Food Network show, "Good Deal with Dave Lieberman," and author of "Young & Hungry: More than 100 Recipes for Cooking Fresh and Affordable Food for Everyone."
The young culinary star, who works as a personal chef in New York City, started his own cooking show while a student at Yale University. The public access show, called "Campus Cuisine," featured sophisticated yet accessible recipes and crazy college adventures.
Chef Dave Lieberman visited "Good Morning America" with a tasty recipe to finish off a Summer barbecue: Super Snickers Brownies.
Ingredients
1 stick of butter (8 tbsp.), melted, plus some extra for greasing pan
1 cup sugar
2 large eggs
2 tablespoons water
1/2 teaspoon vanilla extract
1 pinch salt
1/2 teaspoon baking powder
1/2 cup unsweetened cocoa powder
3/4 cup all-purpose flour
8 fun-size Snickers bars, chilled in refrigerator
Cooking Directions
Preheat oven to 350°. Grease a 9" x 13" cake pan with butter.
Beat the butter and sugar together in a large bowl until blended.
Beat in the eggs, one at a time, and then stir in two tablespoons of water and the vanilla.
Sprinkle the salt and baking powder over the mix, then beat them in. Do the same with the cocoa. Finally, stir in the flour just until blended.
Put the Snickers in a blender and pulse on low speed until all the bars have been reduced to a coarse crumble. Fold the Snickers crumble into the batter thoroughly.
Scrape the batter into the prepared pan. Bake for about 30 minutes, until the center is set but still kind of squishy, and the top starts to crack a little. Cool completely before cutting into squares.
Other Recipes That You Might Like