Turkey Club Salad
Sara Moulton's Thanksgiving Leftover Recipes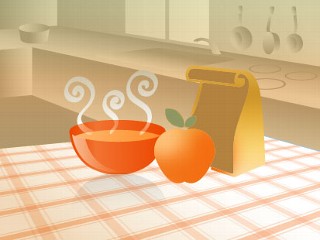 From the kitchen of Sara Moulton
|
"GMA" food editor Sara Moulton comes to the rescue with new and interesting ideas for making delicious dishes out of turkey day leftovers.
Ingredients
Salad
6 slices country bread (1/2-inch think)
2 tablespoons extra virgin olive oil
Kosher salt and freshly milled black pepper
8 ounces bacon (8 to 9 slices)
3/4 cup Quick Herb Sauce (see below)
8 cups romaine lettuce, shredded
1 pound cooked turkey (about 3 cups), cut into 1/2-inch cubes
1 cup cherry or grape tomatoes, halved lengthwise
Quick Herb Sauce
1 cup fresh basil leaves, packed, rinsed, and dried
1 cup mayonnaise
1/4 cup fresh flat-leaf parsley, packed, rinsed, and dried
2 scallions, coarsely chopped (white & light green parts, about 1/4 cup)
1 large garlic clove, minced (about 1 1/2 teaspoon)
1 teaspoon lemon zest, grated
Salt & Pepper, to taste
Cooking Directions
Combine the basil, mayonnaise, parsley, scallions, garlic, and lemon zest in a blender and puree until very smooth. Add salt and pepper to taste.
Cover and refrigerate until ready to serve.
Preheat the oven to 400° F. Trim off and discard the bread crusts. Cut the bread into 1/2-inch cubes; toss them with the oil, 1/4 teaspoon salt, and 1/4 teaspoon pepper and arrange them on a baking pan. Arrange the bacon on a rack on a baking pan. Put the bacon and croutons on separate shelves in the oven and bake 10 minutes. Switch shelves, bake the croutons 4 to 5 minutes longer or until crisp and browned on the edges, and the bacon until crisp, about 10 minutes longer. Set both aside to cool to room temperature.
2. Meanwhile, prepare the Quick Herb Sauce in a large bowl and add the lettuce, turkey and tomatoes. When the bacon and croutons have cooled, crumble the bacon and add it to the salad along with the croutons. Toss until combined.
Other Recipes That You Might Like