Katie Brown's Simple Baked Tomatoes
A Quick and Easy Dish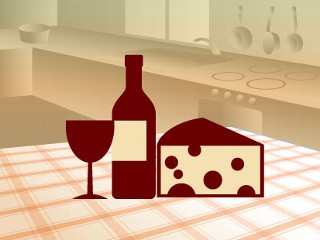 From the kitchen of Katie Brown
|
Here's a quick and tasty recipe the whole family will enjoy.
Ingredients
4 ripe beefsteak tomatoes
1 cup bread crumbs
6 tbsp olive oil
1 tbsp fresh basil, chopped
1 tbsp fresh parsley, chopped
1 tbsp fresh rosemary, chopped
1 tbsp fresh thyme, chopped
Salt and pepper, to taste
Cooking Directions
Preheat oven to 350 degrees.
Slice tomatoes in half. Place each half, cut side up, on a cookie sheet. In a small bowl, mix bread crumbs, olive oil and fresh herbs. Season tomatoes with salt and pepper. Place bread crumb mix on top of tomatoes. Bake until tomatoes are heated through and bread crumb mixture is toasted.
Other Recipes That You Might Like