Sandra Lee's Grandma Lorraine's Birthday Cake
Be the Hit of the Party With This Yummy Gift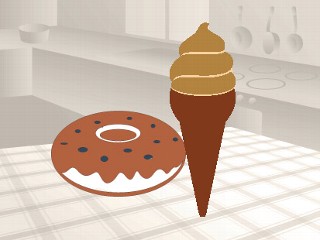 From the kitchen of Sandra Lee
|
If you want great tasting food, but don't have the time to make it or don't want to slave over your stove, check out these recipes.
Get the taste of homemade, long hours spent in the kitchen without all the work. No one will know, but you.
Here is her recipe for Grandma Lorraine's Birthday Cake, excerpted from Lee's book, "Made From Scratch, a Memoir."
Ingredients
1 box yellow cake mix (18.25 oz.)
2 eggs
1/3 cup vegetable oil
1/2 cup white cranberry juice
2 1/2 teaspoons raspberry extract
1 can white frosting (16 oz.)
1 pouch pink writing icings (6 oz.)
DecaCake Razzle Dazzle Rose flower
DecaCake Razzle Dazzle letter candy decorations
DecaCake, for decoration candy rainbow sprinkles, for decoration
Substitutes:
Chocolate cake mix
Almond extract (or mint)
Chocolate frosting
White writing icing
Sports ball candies
coconut, shredded (mixed with green food coloring)
Cooking Directions
Bake two 8-inch cakes according to package directions, with the addition of 1 1/2 teaspoons extract to the batter and substituting white cranberry juice for water.
Let cakes cool completely. Transfer cake to an inverted 9-inch pie tin.
Add 1 teaspoon extract to frosting. Stir thoroughly. Frost entire cake. Use a star tip to pipe pink icing around the bottom of the cake where it meets the pie tin.
Decorate as desired.
Yield: 2 single layer cakes.
Other Recipes That You Might Like