Grilled Mackerel Fillet with Apricot and Chili Blan Tjang
One Satisfying Meal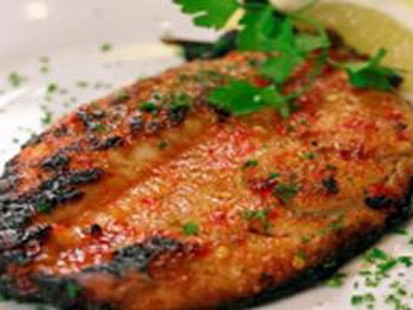 From the kitchen of IrishCentral.com
|
Try a little spice to wake up a seafood dish.
For more great Irish food and drink articles,click here.
Ingredients
2 whole mackerel, filleted
2 heaped tbsp apricot jam
1 or 2 chilies, chopped
500 ml white wine vinegar
2 cloves garlic, chopped
Cooking Directions
To make the Blan Tjang, blend the apricot jam, chilies, garlic and vinegar together and set to one side. On a pre-heated pan, sear the mackerel fillets on each side and cook for a minute turning over once during cooking. Once cooked remove the mackerel and place on a baking tray.
Spread the Blan Tjang mix over the mackerel and place under the grill for 4-5 minutes until a nice glaze appears and the fish is just cooked -- don't overcook -- and make sure it's still nice and moist.
Other Recipes That You Might Like