Recipe: Dessert Noodle Pudding
Taryn Winter Brill's Mom's Easy Dessert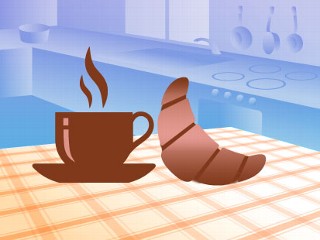 From the kitchen of Gail Brill
|
"This is my mom's dessert noodle pudding. We call it a Brill family staple because this noodle pudding is something that we've grown up with. Ever since I was a little girl, this is what my mom made for every single holiday."
-- Taryn Winter Brill
Ingredients
1 lb. medium to wide egg noodles
2 cups milk
1/2 cup melted margarine
1 cup sugar
7 eggs
1 1/2 teaspoons vanilla
1 teaspoon baking powder
1 box vanilla wafers, crushed
2 cans of pie filling (any flavor: blueberry, apple, or cherry)
16 1/2 x 11 1/2 baking pan, greased
sprinkle of matzoh meal (for bottom of greased pan)
Cooking Directions
Preheat oven to 450 degrees.
Cook noodles: boil noodles for 10 minutes and drain (add a dash of oil into boiling water so noodles don't stick together.) Drain noodles and rinse in cold water.
In big bowl, mix all remaining ingredients and add noodles. Make sure to coat all noodles in the mixture. Pour noodles evenly into well greased baking pan sprinkled with matzoh meal on bottom. Bake for 30 minutes.
Remove from oven and lower oven to 350 degrees.
Proceed to sprinkle entire pudding with crushed vanilla wafers.
On top of wafers, add alternating rows of cherry and apple pie filling and crushed wafers. Cover with loose aluminum foil and cook for another 20 minutes at 350 degrees.
Enjoy served hot or cold.
Serves 8-12.
Other Recipes That You Might Like