Cheddar Cheese Sauce
Tasty Cheese Sauce for Mac 'N' Cheese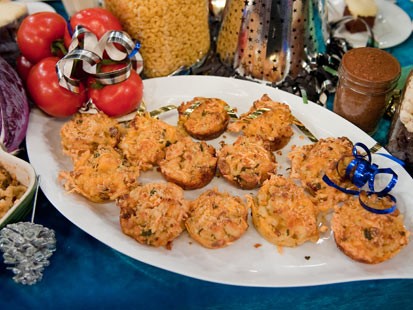 From the kitchen of Spike Mendelsohn
|
This cheddar cheese sauce really makes Chef Spike Mendelsohn's mac 'n' cheese a hit (CLICK HERE for the mac 'n' cheese recipe).
Ingredients
Cheddar Cheese, Milk, Butter
Cooking Directions
Heat the milk in a large saucepan in medium high heat.
Meanwhile, melt the butter in another saucepan and stir in the flour to make a roux.
Add the warm milk, whisking constantly, and continue cooking until the mixture thickens, about 5 minutes.
Add the cheese, whisking constantly to combine.
Season with the cayenne and salt and pepper to taste.
Strain through a sieve to remove any lumps before serving.
Makes 3 cups.
Other Recipes That You Might Like