Diane Henderiks' Rice and Bean Medley in Romaine Boats
Recipe Courtesy Diane Henderiks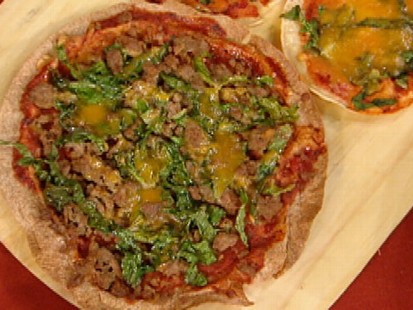 Break out of a food rut with seven recipes from seven staple ingredients.
From the kitchen of Diane Henderiks
|
Ingredients
1 cup brown rice, cooked
1 cup beans, cooked (your favorite)
2 green onions, thinly sliced
1/4 cup tomatoes, finely chopped
1/2 cup combo of your favorite veggies; finely chopped
2 tablespoons sesame or peanut oil
2 teaspoons low sodium soy sauce
1 tablespoon dried parsley
1 teaspoon ground ginger
Pinch black pepper, freshly ground
Head of Romaine lettuce, washed and separated into individual leaves
Reduced fat cheddar cheese, shredded
Cooking Directions
Preheat oven to 350 degrees.
In large bowl, gently combine first 5 ingredients (rice through veggies).
In small bowl, whisk together next 5 ingredients (oil through black pepper). Add to rice mixture and combine gently.
Scoop mixture into lettuce leaves.
Sprinkle each with cheddar cheese (if desired).
Enjoy!
Other Recipes That You Might Like