Diane Henderiks' Taco Night
Recipe Courtesy Diane Henderiks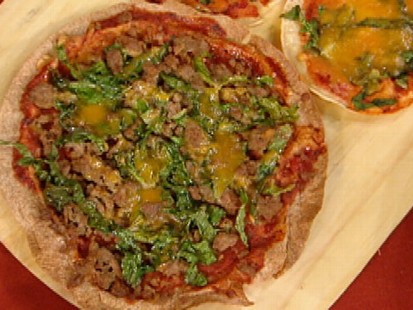 Break out of a food rut with seven recipes from seven staple ingredients.
From the kitchen of Diane Henderiks
|
Ingredients
Leftover chicken, coarsely chopped
Beans, cooked
Taco shells
Corn or whole wheat tortillas
Reduced fat cheddar cheese, shredded
Romaine lettuce, shredded
Tomatoes, chopped
Cooking Directions
Reheat chicken and beans separately in oven or microwave.
Arrange all ingredients in separate bowls on the table.
Fill shells or tortillas.
Enjoy!
Other Recipes That You Might Like