Diane Henderiks' Enchilada Sauce
Recipe Courtesy Diane Henderiks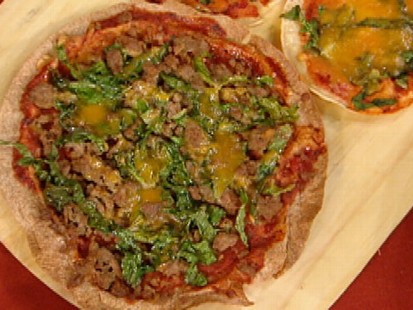 Break out of a food rut with seven recipes from seven staple ingredients.
From the kitchen of Diane Henderiks
|
Ingredients
1 tablespoon olive oil
1 small onion, diced
1 teaspoon garlic, minced
2 tablespoon chili powder
1/4 teaspoon cumin
1 cup tomatoes, diced
1 cup tomato sauce
1 cup chicken broth
Salt to taste
Cooking Directions
Heat oil in saucepan over medium heat. Add onion & garlic and cook for about 2 minutes.
Add remaining ingredients and simmer for about 10 minutes.
Let cool and puree in blender or food processor.
Return to pan, season to taste with salt and reduce by about 1/4.
Other Recipes That You Might Like