Suze Yalof Schwartz, executive fashion editor at large for Glamour magazine, joined Chris Cuomo and Deborah Roberts in the "Good Morning America" studio today to show them some denim looks that will work on a variety of different shapes.
Three models wore the same jeans. A plus-sized, pear-shaped and petite-sized model all looked good in Old Navy's "universal" jean. The actual style is called "The Flirt," and Schwartz says it can look good on shapes from "size 0 to size 20." The price? $29.50.
Schwartz also showed a jean style she said all the celebrities are now wearing -- the "boyfriend."
It's the antithesis of the skinny jean, she said, a throwback to the 1950s Levi's 501. They're comfortable, they're cool, they're modern. But they're not the most flattering jeans on everyone. They're good if you're average-sized or thin.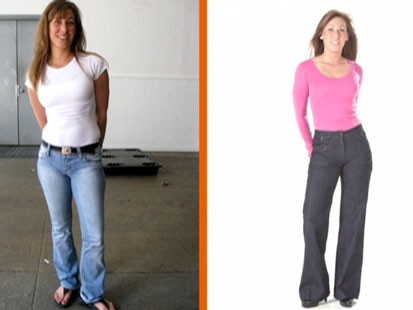 The jean showcased is by Current/Elliott and costs more than $200, but other makers have it, as well. American Eagle sells its version for $49.50.
Like what our models wore? Here's the skinny on their outfits:
Petite Model
Top: Alisha Levine
Jeans: The Flirt, Old Navy

Plus-sized Model
Top: H&M
Jeans: The Flirt, Old Navy

Pear-shaped Model
Top: Martin + Osa
Jeans: The Flirt, Old Navy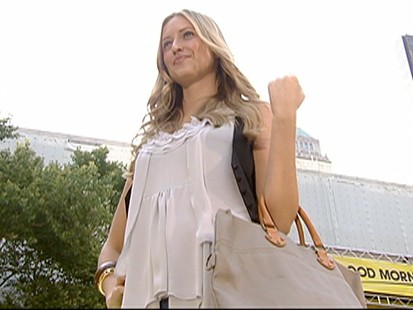 Boyfriend Jean Model
Jacket: Topshop
Jeans: Current/Elliott
Counterintuitive tips for finding the perfect pair of jeans:
If you have shorter legs, don't wear cropped jeans; wear longer ones.

If you are plus-sized, stay away from the bigger jean. Dark denim that has stretch works great.

If you're pear-shaped, wear a jean with a tighter waist. And look for pocket placement that can lift your rear end without going under the knife.