Neither the fury of Hurricane Katrina nor the stifling recession has permanently crippled the small town of Pass Christian, Miss.
The city, which is the hometown of "Good Morning America" anchor Robin Roberts, is riding out the poor economy.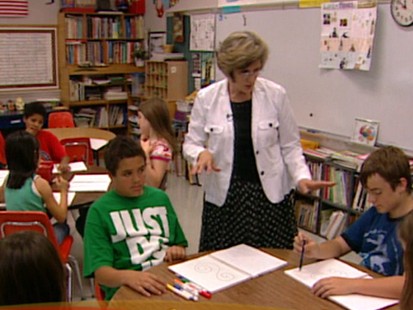 Indeed, the Gulf Coast region that Katrina ravaged has one of the lowest
unemployment rates
in the nation. While the United States struggles through its highest unemployment level in 25 years, the Katrina Zone is bustling.
Houma, La., for instance, has the lowest unemployment rate in the nation, at 3.6 percent, and the continually rebuilding New Orleans; is at 5.3 percent.
Harrison County, where Pass Christian is located, has an unemployment rate of 7.9 percent. "Grant money is starting to show up now as a result of Katrina but, nonetheless, with the economy slowing down, that's been a big boost to us," Pass Christian Mayor Chipper McDermot said.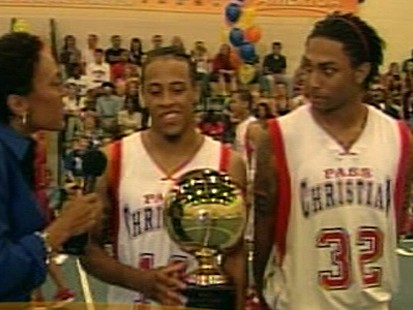 Experts call the boost the Katrina effect. The rebuilding effort brings in a steady stream of construction jobs and lures new companies into the region.
But there's more to the Gulf Coast survival than the Katrina effect
"The industries here have been pretty steady; you've heard people say, 'We didn't have a boom, so we didn't have a bust,'" said Peter Ricchiuti of Tulane University's Freeman School of Business.
Once-thriving sectors like finance and housing that threw many Americans out of work never had as far to fall in this area.
And Southern-based foreign auto manufacturers, like the Nissan plant in Mississippi, have avoided the large-scale layoffs like the Big Three in Detroit.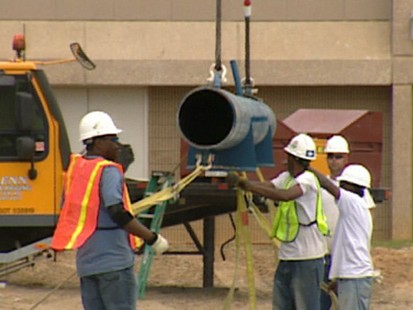 And then there's tourism.
Gaming at casinos dropped 23 percent in Las Vegas in February but increased 1.4 percent in Louisiana.
And area residents can expect to see $2.5 billion in stimulus money in the next two years.
But Mississippi Gov. Haley Barbour said his state is still susceptible. "We're not immune to what's going on in the national economy," Barbour said on "Good Morning America" today.
He cited the state's recent decrease in revenue and some job losses.
Barbour added that his state is affected less by things like real estate, which has devastated places like California and Florida.
Still, Tulane's assistant dean Ricchiuti said, "I think that if the [national] economy doesn't start to change between now and 2009, the economy here will start to fray as well."
The Boys and Girls Club
When Pass Christian opened a Boys and Girls Club opened in 1999, the city of about 6,300 people hoped to serve as an after-school haven for local children.
"We want them to be productive citizens in our society and what more so in our community," Boys and Girls Club unit director Jackie Payne-McGee said.
It did just that until Katrina hit in 2005 and leveled the facility, which left many of the children without a place to go.
"It was very sad because we had done so much there and it was all gone, all the belongings, all the memories, everything," said Gabriella Cuevas, 11, who has used the club for years. "It was just gone."
Club attendee Dominique Howard, 13, said, "I missed being — seeing my friends after school and relaxing."
Soon donations began pouring in for the Boys and Girls Club. Benefactors from across the globe wanted to help the people of Pass Christian rebuild their center.
The Middle East country of Qatar donated $5 million, which was well received by the club's 165 kids. "It was a life lesson, because during the storm, we learned about how other people have helped us," Monae Howard, 15, said. "It made me appreciate more of my life."
As a result, club members are more active in their community and think of others who are in need.
"Even though they've gone through all this, they still want to help other people," Payne-McGee said. "They've done a walk in the community and raised many funds for children in Africa, and they are still thinking of things they can do every day to help other people."
And the club has reopened with area kids eager to take advantage of all its offerings.
"It was just like, 'Finally, a place of our own.' And when I got to see it for the first time, I was like, 'Oh, this is more than we need. I'm so happy,'" Sydney Labat, 13, said.
Using Art to Recover
It's not just the Boys and Girls Club that has helped this area rejuvenate itself and its children. In one Biloxi, Miss., school, a teacher uses art as a form of therapy to aid kids.
Shirley Hardman was desperate to find a way to help her students, many of whom were still tormented by Katrina's wrath and aftermath.
"Dear Katrina, You scared my cats and hurt lots of people," student Kala South wrote. "I do not like you at all and I never want to see you again."
Student Brooke Trochesset wrote, "You need to stay away from the Gulf Coast forever."
Hardman, who teaches at Woolmarket Elementary School, turned to art to help her students cope. "I looked up online and I researched as much as I could on dealing with children and trauma and found that the best way that I would be able to deal with this is by using art to help the children express themselves.
"When they actually make a concrete image of what it is, it's easier to deal with it once they're able to see what it is."
So drawing began a healing process for her students. "It helped me," Kala said. "It helped me vent. It helped me get all my anger out."
Brooke said, "I just let everything flow onto the paper and it made me feel so much better. And everybody understood it. So I didn't have to say anything because I just didn't like to talk about it."
And when Hurricane Gustav threatened the region last September, Hardman and her students once again turned to art.
This time the children were less anxious. Dark images of hurricanes became bright and colorful. Their lessons from Katrina guided them through the threat Hurricane Gustav.
"Now I'm not as much afraid of hurricanes as I used to be, especially not the little ones," Kayla said.
For these students, lessons from art class go far beyond bracing for the next hurricane.
"Now I know that if I'm upset about something," Brooke said, "I can just go and draw and it makes me feel better."