Avoid Shaking Hands -- or Clean Them Immediately Afterward
Because hand-to-hand contact is one of the best ways the flu has of moving from person to person, you may be inclined to avoid shaking hands altogether, especially given the hand hygiene of many people.
If that is your mindset, Fryhofer recommends having something in your hands so that you can greet without offending.
But because that won't always be an option, she advises simply being mindful when you do shake hands that you clean them -- either by washing or with a gel -- shortly afterward.
As many studies have shown, not everyone is going to go through the same effort to keep their hands clean, but while it may mean some extra caution on your part, there's probably little you can do about that.
"The main thing is just making sure your own hands are clean," said Haller.
Don't Touch Your Nose and Eyes, and Don't Put Your Hand in Your Mouth
Rubbing your eyes or nose and chewing your nails are all ways your hands can come in contact with your eyes, nose and mouth -- and all of them should be avoided.
Our hands are constantly picking up germs, and giving those germs a pathway into our body is how they make us sick.
"Generally, at some point, our hand goes to our nose, whether we like it or not, and that can transmit flu viruses from one person to another," said Haller.
Keeping your hands clean is one way to prevent the problem, but keeping them from your face may just be a matter of willpower.
Don't Eat Finger Food With Your Fingers
It isn't the food as much as how you're getting it into your mouth.
During flu season, "it's better to use a fork," said Fryhofer.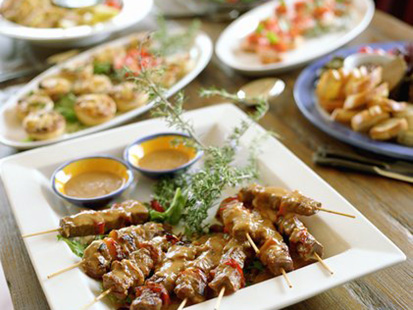 While this advice may not help much if your food is being handled by someone with the flu, it can be helpful in many of the social situations in which finger food would be served.
If you're shaking hands with many people at a reception, you may not have the time or opportunity to wash up before digging into dinner.
Using utensils can keep any viruses on your hands from traveling to your mouth.
Quit Smoking
Smoking is known to be detrimental to your health for a number of reasons, but it can also make you more likely to catch the flu.
"If you've thought about quitting smoking, this is a really good time to do it," said Haller.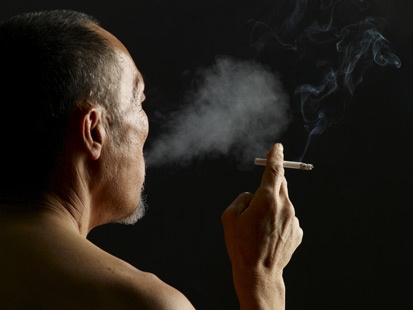 Cigarette smoke can affect the membranes of the nose, inflaming them. Ultimately, this makes the nose more susceptible to infection.
And this doesn't just affect smokers but the people around them too.
"If you can't quit, at least go outside when you smoke," said Haller.
That way, the risk to others can be reduced.
-------
Cold and flu season is here! Visit the ABCNews.com OnCall+ Cold & Flu Center to get all your questions answered about these nasty viruses.