The drug, of course, also had side effects -- primarily in the form of redness and irritation shortly after the application of the cream. And even though a number of currently available cosmetic skin treatments have similar or worse side effects, for some consumers these downsides could outweigh the benefits.
"It is possible that for some patients, topical fluorouracil may have an important role against photo-aging," lead study author Dr. Daniel Sachs of the University of Michigan Medical School in Ann Arbor said in a press release. "For others, however, it may not be cosmetically acceptable given that a standard course of therapy may last two to three weeks and the ensuing reaction can persist for several more weeks."
Still, the idea that the drug could one day enter the cosmetic armamentarium is not an outlandish one.
"Undoubtedly, there will be patients who desire a therapy such as topical fluorouracil for cosmetic purposes given the relatively low cost of this therapy compared with ... laser resurfacing," Sachs said.
Finasteride
On Tuesday, two medical organizations -- the American Society of Clinical Oncology (ASCO) and the American Urological Association (AUA) -- announced new guidelines that recommend that millions of men over age 55 who are regularly screened for prostate cancer speak with their doctor about taking a drug which might reduce their risk of the disease.
This drug is finasteride -- a drug that has been shown in studies to help ward off prostate cancer, but which is perhaps more well-known as the hair-loss drug Propecia.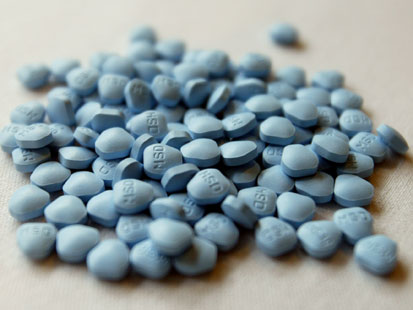 Indeed, in a 2003 study involving 18,000 men, finasteride was shown to cut the risk of prostate cancer by around 8 percent.
"If a man is getting screened because he's worried about prostate cancer, taking the drug is a very rational thing to do along with screening," Dr. Otis Brawley, chief medical officer of the American Cancer Society, told ABC News.
But at the estimated cost of $90 a month, the drug is expensive. And in the earlier trials there was some evidence that the drug might cause high-grade cancers. While proponents have denied such findings, other doctors have voiced their concern over this potential use of the drug.
"There are way too many side effects, and I believe that if they get cancer on finasteride, it's going to be biologically more aggressive," said Dr. Aaron Katz, director of the Center for Holistic Urology at Columbia University. "This is not the way to prevent cancer of the prostate."
"I still do not feel that this is ready for prime time," agreed Robert Getzenberg, director of urology research at the Brady Urology Institute at Johns Hopkins Hospital. "There are too many important questions that are unanswered."
Viagra
In a pinch, doctors may look to the erectile dysfunction drug Viagra as a means to increase blood flow to tissues in the body that need it. Such was the case when 20-year-old college sophomore Jamie Schanbaum suffered meningitis and, shortly thereafter, an infection that threatened her fingers and legs.
Dr. Peter Lin, Schanbaum's doctor, who treated her at St. Joseph's hospital outside of Houston, said his team used the drug to see if it would be possible to spare Schanbaum the extensive amputations some physicians suggested as the only way to control the gangrene in her arms and legs.
"Viagra stimulates blood flow," Lin told ABCNews.com. "We wanted as much blood flow to get to the damaged area as possible."