Men's Health News Stories From ABC News
Early bad behavior may predict bad health in the future, researchers say.

More Men's Health News Stories From ABC News stories...

Chemical BPA Linked to Male Sexual Trouble
Sleep Apnea Therapy Improves Golf Game
4 Simple Steps for a Healthy Man
Steve Jobs Opens Up About Liver Transplant, Thanks 'Generous' Donor
Montana Trucker Sues for Right to Die
'Obvious'? Cheap Beer= More College Drinking
Too Many Cancer Tests Yield False Positives
Heavier Drinking Linked to Heavier Exercise
Exercise Junkies Can Blame Their Brains
Med Community Reels From Kennedy's Death
Skin Disorder Patients Can't Recognize Disgust
New Middle-Age Crisis: Drinking Over 50
Low Testosterone Robs Men of Sex, Energy
How Did Teen Get Erectile Dysfunction Drug?
Men's Health News Videos From ABC News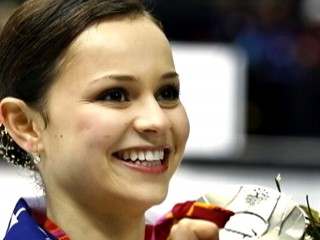 The figure skater advises teens on how to handle the stress of competition.

More Men's Health News Videos From ABC News stories...

BPA and Sexual Problems
Breast Milk Linked to Cancer in Males
2 More Reasons to Lose the Weight
Adult Vaccinations: Are You Protected?
Foods to Improve Your Mood
President Obama's Workout Routine
Daddy's Postpartum Depression
Dissolved Marriage, Dissolved Health?
The Engine 2 Diet
Athletes Live Large
Testing Men's Health
The Naked Truth: Sex Myths
Hormone Therapy for Prostate Patients
Taking a Shot at Male Birth Control
Men's Health Navigation
Get your basic questions answered on men's health topics such as screenings.

More Men's Health Navigation stories...

Index: Men's Diet and Fitness
Index: Gastroesophageal Reflux Disease (GERD) and Men
Index: Sports Injuries
Index: Men's Skin and Hair Concerns
Men's Health Stories and Video From ABC News