But along with the benefits, Lavie warned, comes certain risks. He noted that despite its health benefits in moderate amounts, too much alcohol can have the exact opposite effect on heart health.
So unless you can control your intake, Lavie advised, it may be best to skip the bottle.
"Navigating this path can produce a slippery slope, and alcohol and health can be a double-edged sword," he said.
Cereals
As with fish and seafood, the recent analysis placed cereals near the bottom of the list as a contributor to the overall healthful nature of the Mediterranean diet. But nutrition experts said it might be too early to count out the food category, which is a renowned source of fiber and various nutrients.
"'Cereals' is a broad category," Ayoob said. "Most of the research indicates that cereal eaters have better diets.
"It's a super vehicle for getting low-fat milk and fresh fruit into people, he added. "So I'm a little skeptical of the study results here."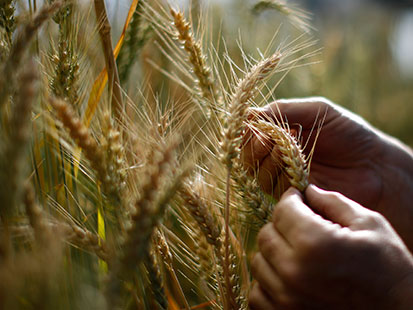 One reason for the relatively low placement on the list could be the fact that the food group is a broad one which could include everything from whole-grain offerings to sugar-laced breakfast treats.
"[Cereals] have the ability to exert differential affects on health because they can range from healthful choices (whole grain cereals) to less nutritious choices (processed cereals) and low-fat or no-fat dairy to whole fat products, so that may have impacted the results," noted Dr. George Blackburn, professor of nutrition medicine at Harvard Medical School.
Katz said another reason that cereals may not have had a great impact could be because the other plant-based components of the Mediterranean diet are so healthy.
"Once a diet is already based mostly on plants, the additive benefit of [cereals] may be small," he said. "They would represent a stronger benefit when used as substitutions in the typical American diet."
Cutting Back on Dairy
One of the more controversial aspects of the traditional Mediterranean diet is the fact that dairy products are generally scarce. In this most recent study, researchers found that this aspect of the Mediterranean diet did not seem to affect health greatly in one direction or the other.
But this finding is unlikely to silence the debate over the place that dairy products should hold in a healthy diet.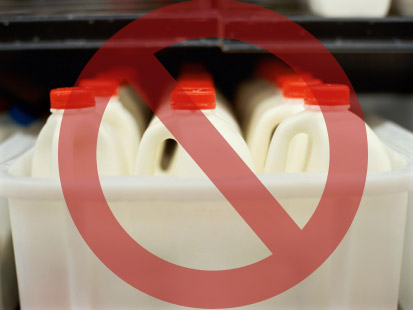 "If dairy intake is low-fat or fat-free, cutting out dairy may not be advantageous at all," Katz said. "If dairy intake is low in general, cutting out dairy would make a small difference. This one is hard to interpret."
Ayoob, however, noted that he believes if there was any room for improvement in the Mediterranean diet, it would involve the addition of more low-fat dairy products.
"People have already cut out too much dairy and we're seeing the consequences -- an epidemic of osteoporosis, hip fractures and more," he said. "More low-fat and fat-free dairy is what the bulk of the research tells us we need, [while keeping] the full-fat dairy to modest amounts."