Dairman said she'd go back to Belize, even after her experience with the bot fly.
"Belize is terrific. So I'd certainly recommend it to anyone," said Dairman. "I think this is really rare."
2) Fish Tapeworms
For a spare few aficionados of raw fish, the delicacy they love can lead to a very unwelcome visitor -- the kind that takes up residence in your intestines.
Anthony Franz was one such case. In the summer of 2006, he went to a Chicago area hospital carrying a 9-foot tapeworm that had come from his digestive tract.
Franz, who was not available for comment, filed a lawsuit against an Illinois seafood restaurant for $100,000 last spring.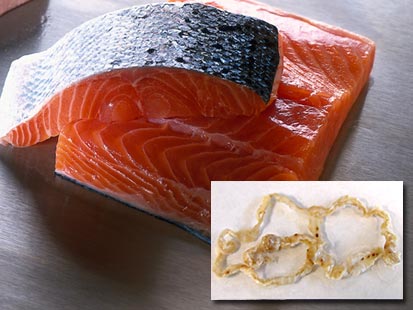 "Basically we discovered that this particular tapeworm was caused from uncooked seafood, particularly salmon," said Franz's attorney, Gregory Leiter. "That's what he brought into the hospital."
Franz is one of the small but growing number of tapeworm victims in cities across the world who are discovering (or rediscovering) that some of the most popular fish can host parasites.
Fortunately, the number of people who have a story similar to Franz's is still relatively low; a recent study in the journal Emerging Infectious Diseases pegged the number at just 1 per 100,000 people in Kyoto, Japan in 2008.
But as sashimi and other raw fish dishes grow in popularity, experts say such cases could become more common.
"Usually, with this particular warm it produces discomfort, some pain, and it can produce anemia," Dr. Felipe C. Cabello, professor of Microbiology and Immunology at New York Medical College in Valhalla, told ABCNews.com.
The worm rarely poses an imminent danger to health, Cabello said. But he added that its presence can leave its host drained.
"The parasite sucks the vitamin B12, and the person with the parasite does not have enough," said Cabello. "This is a worm that can reach 25 feet and it might take months, a year to grow."
3) Taenia Solium
For Rosemary Alvarez, it was a diagnosis that brought both relief and revulsion.
The relief came when Alvarez, a 37-year-old Phoenix resident, learned from her surgeon that her neurological symptoms had not been caused by a brain tumor, as her doctors had initially suspected.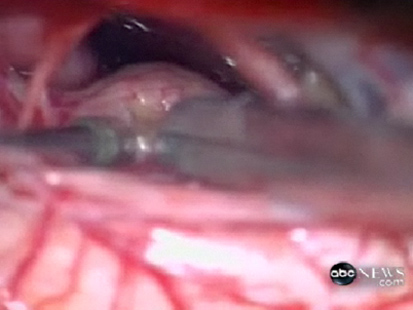 But the revulsion soon followed -- when the surgeon said her balance problems, her difficulty swallowing and the numbness in her left arm had been caused by a worm he had just pulled out of her brain.
"She was deteriorating rather quickly, so she needed it out," Dr. Peter Nakaji, a neurosurgeon at the Barrow Neurological Institute at St. Joseph's Hospital and Medical Center, told ABC News.
But when Nakaji cut into Alvarez's brain to extract what he thought was a tumor, he instead found a parasite living in her brain -- a tapeworm called Taenia solium, to be precise.
"I was actually quite pleased," said Nakaji. "As neurosurgeons, we see a lot of bad things and have to deliver a lot of bad news."
Unfortunately, it is difficult to avoid the worm, which usually only infects pigs. Nakaji said Alvarez's hygiene habits were probably not to blame. It was more likely that someone, somewhere, had served her food tainted with the feces of a person infected with the pork tapeworm parasite.
Parasitologists say that while brushes with the pork tapeworms remain relatively rare, they endure in certain areas of the country.