Swine Flu News Stories From ABC News
If you warn of a pandemic but stop it, do you get credit?

More Swine Flu News Stories From ABC News stories...

Muslims Pray for H1N1-Free Hajj
Welcome to the Vaccine Lab; Please Remove Your Clothes
Did Swine Flu Deaths Triple Overnight?
H1N1 Tuesday Surge Triggers Hospital's Emergency Plan
H1N1 Cases: Healthy to Death's Door in One Week
Neti Pot Once a Day Can Cause Infections
Wall St. Before Main St. in H1N1 Vaccine?
Older Patients Most Likely to Die From Swine Flu
Swine Flu at the Ballot Box?
Flu Mask Recommendations Based on Flawed Study
Flu Vaccine Benefits Moms and Babies
Swine Flu: What the CDC Map Won't Tell You
Panic: H1N1 Vaccine Shortages Roil Public
Swine Flu Emergency: What Does It Mean?
Swine Flu News Videos From ABC News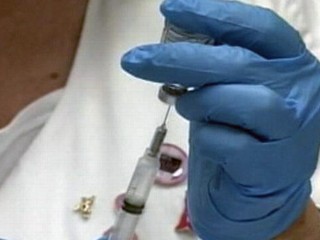 ABC's Dr. Richard Besser warns that the outbreak might not be over yet.

More Swine Flu News Videos From ABC News stories...

Are Cases of H1N1 Growing More Deadly?
H1N1 Vaccine: Too Little, Too Late?
Your H1N1 Questions Answered
Ask 'GMA Health'
Back to School Swine Flu Tips
How Pandemic Flu Viruses Form
Young People at Greater Swine Flu Risk
Swine Flu to Be Declared Pandemic
Answering Your Medical Questions
Swine Flu Won't Go Away
Swine Flu Outbreak Update
Swine Flu Mild in United States
Swine Flu Vows: Couple Marries in Masks
Signs of Swine Flu Ending
Swine Flu Navigation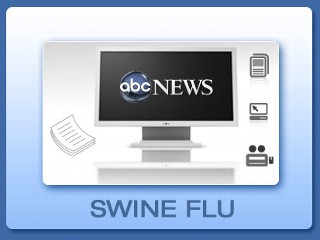 Everything you need to know about swine flu from the nation's top experts.

More Swine Flu Navigation stories...

Index: Swine Flu Basics and Prevention
Index: Swine Flu Symptoms
Index: Swine Flu Treatment and Severity
Swine Flu Stories and Video From ABC News
ABC News OnCall+ Cold and Flu Center
Symptom Check: Is it a Cold or the Flu?