This plant-derived sugar substitute is kryptonite for bacteria. University of Washington researchers gave kids xylitol-sweetened gummy bears three times daily for six weeks and saw a tenfold reduction in cavity-causing bacteria. The reason: Bacteria feast on sugar, using the energy to reproduce -- but they can't break down xylitol. Look for it on gum ingredient list labels and pop a piece after meals.
Time: 8 seconds
Banish Breakouts
Wash Your Face Before Your Workout
"A layer of makeup can trap sweat and oils produced during exercise in the pores, clogging them," Luftman says. De-paste with an exfoliating cleanser that contains glycolic acid. For post-session scrubs, use a mild cleanser like Cetaphil to avoid drying out your skin.
Time: 1 minute
***
More from Women's Health:
10 Sleep Myths Busted
7 Pains to Never Ignore
At Home Medical Tests
America's Top Doctors for Women
Feel Your Best
Total time: 1 minute, 57 seconds
Prevent a Cold
Pop a Daily Omega-3 Supplement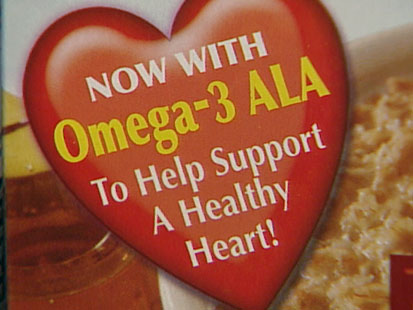 Again with those fatty acids: A recent study found that DHA, the omega-3 fatty acid found in fish oil, may blunt a cold. "DHA may reduce inflammation in the respiratory airways, which would reduce the severity of symptoms," says study author Lisa Wood, Ph.D., a respiratory researcher at the University of Newcastle in Australia. "It's probably too late once you already have a cold, but regular consumption of fish oil may help reduce symptoms if you do catch one."
Soothe Sore Feet
Stretch your toes
Corralled piglets squealing? Feed them oxygen-rich blood. "When your toes are confined in shoes all day, the nerves and blood supply get compressed," says Colleen Schwartz, D.P.M., a podiatrist in the San Francisco Bay area. To silence the pain: Stand barefoot with your feet together; raise your toes off the floor and spread them wide. Then, starting with the little ones, lower your toes two at a time (one per foot). Work inward, lowering the big toes last. Repeat 10 times.
Time: 50 seconds
Boost Your Mood
Give a Gift
It's retail therapy with a twist. Compared with people who self-indulge, those who buy gifts for others or who donate to charity feel significantly happier. Fear not, thrifty spenders: The participants in a recent study reported in the journal Science got a mood buzz no matter how little they spent. Why? It's simple, sister: People get a blissful boost when they feel good about themselves. Time: 1 minute
***
More from Women's Health:
10 Sleep Myths Busted
7 Pains to Never Ignore
At Home Medical Tests
America's Top Doctors for Women