At a recent February lunch hour, 18 women came to a Bedford, Texas, hospital for a series of three-minute, face-to-face meetings with eight different doctors.
'Speed-dating' where all the potential partners are physicians might sound appealing to some lonely hearts, but this event was all business, designed to match patients with an obstetrician-gynecologist they were comfortable seeing for their medical needs.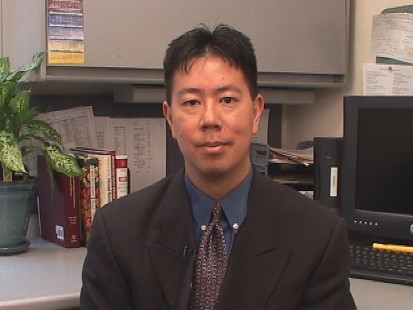 Doc Shop, as it was called, was hosted by the Texas Health Harris Methodist Hospital Hurst-Euless-Bedford.
"I thought it was a very good experience," said Laura, a Bedford woman who asked that her last name not be used to protect her privacy. "I've had to go through different medical issues and go through medical consultations and pay for them to find out if [I] like the doctor or not. It was helpful to go through all that in one sitting, and it was free."
While her previous OB-GYN was a capable surgeon, she said, his bedside manner was lacking. Knowing she would need an operation soon, she wanted to find an OB-GYN with whom she was more comfortable.
Laura said she has since made an appointment, which went well.
"I just felt a connection with her, she was easy to talk to," Laura said. "There's some doctors that would just say things that turn you off, that just don't have good bedside manner."
The idea for a doctor-patient match event using the speed-dating format came from Mandy Forbus, a marketing specialist with Texas Health Harris hospital.
"When you pick your doctor, a lot of times you just go off your insurance provider's list, or you go off a referral from a friend," she said.
"It would be wonderful if you could have a face-to-face conversation with a physician and pick the one that you feel is right for you.
"Staying on top of your preventative medicine and getting vaccinations and keeping in line with your screening is important and you're more likely to do that if you like them and are comfortable with them."
Doc Shop, which has been held four times during a lunch hour, gave patients five-minute meetings with OB-GYNs with private practices who were affiliated with the hospital and accepted the invitation to participate. At the most recent event, the time was cut down to three minutes, which, Forbus said, left the doctors and prospective patients with too little time.
Doctors were not paid for the event but it enabled them to get new patients, both by meeting them and through referrals.
Dr. Manisha Parikh said she has participated in three of the four events, missing the other because of an emergency surgery, and picked up six patients directly from them and another six through referrals.
"This helps because they see you face to face," she said. "They can find out if you're the kind of doctor that's good for them."
Another benefit is that patients who look at names in an insurance book might question her English fluency because of her name. Meeting them in person overcomes that, she said.
While all the events so far have been for women to match with OB-GYNs, the next meeting will be for parents and prospective pediatricians, the hospital's Forbus said. They are also working on primary care physicians for a future event because of patient demand.
Laura said that in addition to the OB-GYN she chose, she also recommended a few other doctors to friends she thought might mesh well with them.
Forbus said other hospitals in the system have expressed interest to sponsoring similar events.
A Constant Challenge
Finding a primary care doctor who is a good match is a challenge for many people when they move or otherwise have to switch doctors. Some patients need to see an additional specialist, such as an OB-GYN, a cardiologist or a neurologist, and many parents want more information before choosing their children's pediatrician.
But like the dating scene, any method is likely to have some drawbacks. Dr. Kent Sepkowitz, an infectious disease specialist at Memorial Sloan-Kettering in New York City, has written about the issue of finding the right doctor. He is skeptical that the speed-dating approach will be a panacea for patients trying to find a new physician.
"It's an overly simple solution to a complicated issue that will be a good fit for some people," he said. "You can't make that intelligent an assessment on the fly."
As with methods people use to find dates, he said, it will work marvelously for some and not for others. For example, he said, he often tries to help family members and friends find the right doctor, and despite knowing both and trying to match them, he only has about a 50 percent success rate.
"It's like setting people up on blind dates," Sepkowitz said of his method, explaining that "lots of happily married couples are blind dates."
Sepkowitz's optimal method for finding a good doctor is one not available to most daters, not monogamous ones, anyway.
"The best is still asking your friend who's got a good doctor that they like," Sepkowitz said. "I haven't really figured it out, it's quite mysterious."
Of the speed-dating method, he said, "It's unlikely to work for most people," adding, "There's nothing evil about it."
But Laura, who attended the Texas "speed-dating" event, said she is one of those who benefited from the format.
"I think every medical field should do that," she said. "It makes it so much easier on the patient instead of having to do Web searches and having to just luck into somebody."