Merritt Levitan's last Facebook post before she left for the bike trip with the Massachusetts-based adventure camp Overland was, "I am going off the grid – I am so excited. I'll text you in six weeks," according to her mother.
The trip began in South Carolina and was to end in Santa Monica, California.
"The kids dipped their heels in the Atlantic in South Carolina and began the trek across Georgia, Alabama, Tennessee, so she made her first big 900 miles," said Anna Levitan. "She crossed the Mississippi into Arkansas and was hit."
Six others were seriously injured in the accident, but Merritt Levitan was the only fatality. More than 1,300 people turned up for her funeral at Trinity Episcopal Church in Boston.
"They had never seen that kind of attendance, except for a cardinal," her mother said.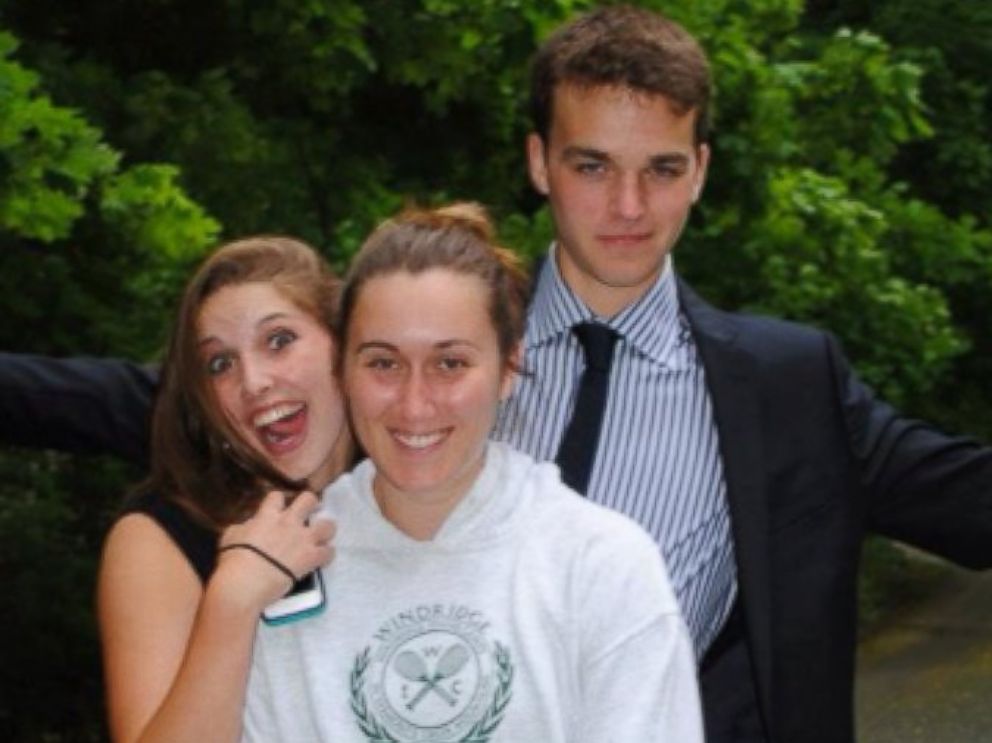 Students at Milton Academy were devastated and wanted to make some sense out of her death, according to Emmie Atwood, a friend of the family who was one of the founders of the campaign.
Atwood, an 18-year-old now headed to Harvard University, said she looked up to Merritt Levitan, who was a year ahead of her in high school. She said the two had grown close on hiking and white-water rafting trips. She said classmates had been looking for a way to honor her contributions.
Her legacy was "in every hallway and every classroom," Atwood said. "Everyone was still coping with the grieving and the loss."
The students created monthly "text-free" days at Milton Academy and also designed more than 10,000 blue "TextLess Live More for Merritt" bracelets that have been sent along with kits about their campaign to high schools and colleges around the country.
Their mission is to curb excessive phone use and encourage engagement in other physical and intellectual activities. Atwood said dozens of schools, public and private, had organized text-free days.
Five hundred students signed up for the first text-free day at Milton. But the next month, there was 100 percent participation among all students, faculty and administrators, Atwood said.
"It seems more and more engrained in our society that we can't focus on one thing at a time anymore," said Atwood. "In the car, the phone rings and we instinctually look. … We need to be more present and focused."
As for the Levitans, they said they plan to go away with their two other children, Hunter, 17, and Joseph, 14, after the campaign launches to regroup as a family. Anna Levitan said her daughter would have seen her death as a "call to action."
"She would be fully vested in this campaign," she said. "This is a platform to use this to change people's lives."
As for Teagan Martin, "My daughter did not want to die, but in her heart, Merritt would have forgiven him."
"I want him to have a full life," she added. "We have had enough death."