10:20 a.m. Bridesmaids and Pages leave Clarence House
10:42 a.m. Queen's carriage arrives at the steps
10:55 a.m. Bride arrives
Don't get your hopes up. These are not the plans for Prince William and Kate Middleton's royal wedding, but Princess Diana's, 30 years ago.
India Hicks, who at 13 years old was one of Diana's bridesmaids, sat down with ABC and showed us her program for the wedding of Prince Charles and Lady Diana, which includes minute-by-minute details of how the ceremony would go down.
This program has been rarely seen, since it was given only to a select few closely connected to the wedding. A separate program, without the down-to-the-second times, was given to the guests.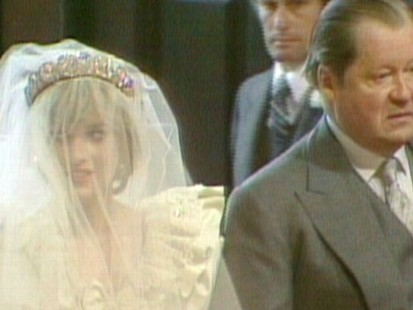 "This obviously is going on right now. These plans will be in place," Hicks said, referring to William and Kate's upcoming nuptials.
"It is absolutely the timing of the wedding down to the last precise moment," Hicks said.
Hicks, along with the other bridesmaids, recounts gathering at Clarence House to get dressed with the soon-to-be princess, Diana. Hicks recalls the image of Diana's arrival.
"I have this lasting impression of Diana with a diamond tiara on top of her head, dressed in jeans below while they fitted the tiara to see what it would look like," Hicks said.
Just like Hicks has specific memories from the royal day in 1981, Kate's bridesmaids will probably have their own specific moments that stick with them too. As for advice from one royal bridesmaid to another, Hicks has this to say:
"I do remember Clementine Hambro, who was the youngest of the bridesmaids, telling me that all she remembered was being told not to tread on the train," Hicks said. "So that would be my advice, don't tread on the bride's train."