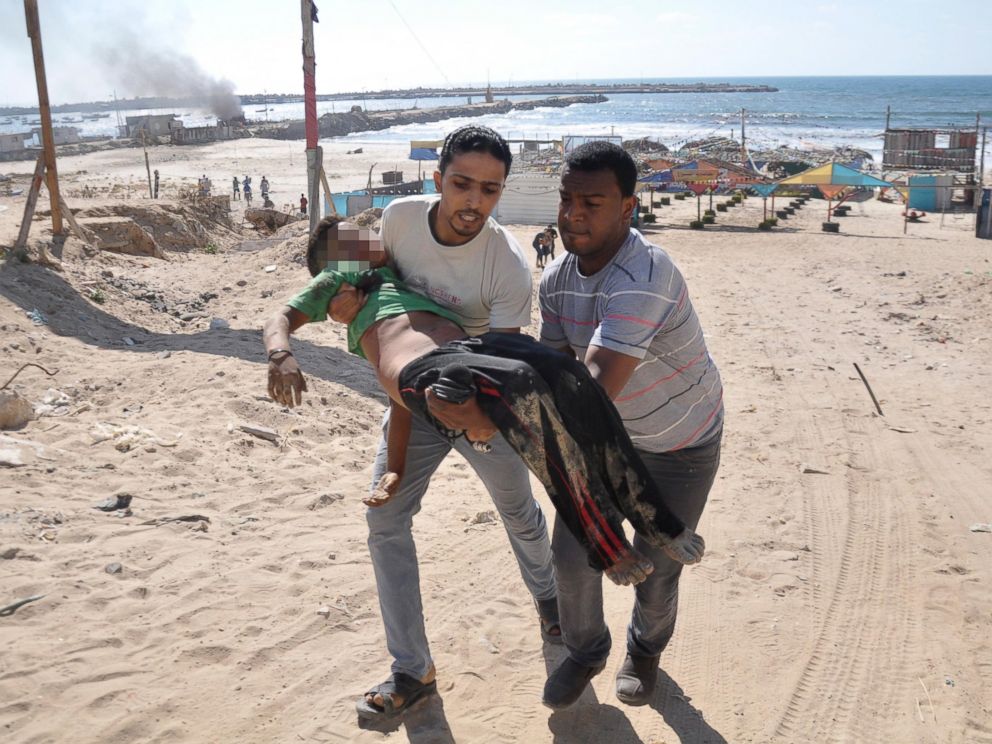 The death toll in the nine-day slugfest reached 214, all but one of them Palestinians, many of them civilians and children, according to Gaza health officials. At least 1,550 people have been injured in Gaza since fighting broke out last week, the health officials said.
Tens of thousands of Gazans have fled their homes after Israeli leaflets and robo calls to their homes urged them to evacuate their homes.
"The evacuation is for your own safety," the leaflets read. "You should not return to the premises until further notice. Whoever disregards these instructions and fails to evacuate immediately, endangers their own lives, as well as those of their families."
Palestinians Mourn Boys Killed in Rocket Attack
Israeli Prime Minister Benjamin Netanyahu said Tuesday that Hamas, the militant group that controls Gaza, would pay a price for rejecting the ceasefire and launching more rockets at Israel. "Our answer is fire."
The battle has broken a two-year lull in hostilities between Israel and Hamas and was triggered by the slaying of three Israeli teens and revenge burning death of a Palestinian teen. Angry protests escalated to rocket launches and retaliatory air strikes.